Virtual Study Help
Virtual Study Help programs help students to stay accountable and build study skills while connecting with their peers online.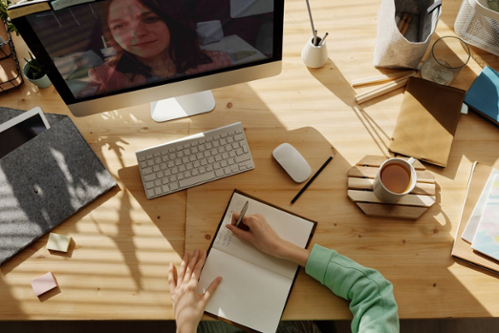 Classmate Connect
Classmate Connect is for students seeking a study partner. Learning remotely in large classes can make it challenging to make new connections, and Classmate Connect provides students with the opportunity to find a study partner or study group. Learning with a friend can offer many benefits, including the chance to discuss challenging concepts and hear other perspectives.
How it works
Students will complete an online form to share their .net email accounts, which are then added to a faculty-specific repository. Students will be asked to include specific study areas (course names) for the repository.

After joining, students will receive an email with a secure link to view other students seeking a study partner.

From there, it is up to the student to make contact. Students can find one classmate to study with or create a study group.
Interested students must register in the Classmate Connect program every semester to ensure course help is updated correctly in the database. 
For more information, please contact studentlearning@ontariotechu.ca.  
Study Together
Stay accountable and on track by studying together with other students in a quiet virtual space! We will be using a structured study time and break system to stay focused. Webcams are highly encouraged, but not required.
Drop-in during study sessions times from January 18 to April 6, 2021:
Mondays from 1 to 2:30 p.m.

Tuesdays from 11:30 a.m. to 1 p.m.

Wednesdays from 2 to 3:30 p.m.

Thursdays from noon to 1:30 p.m.
Register or get the link to join on the Student Life Portal.