Co-op work permit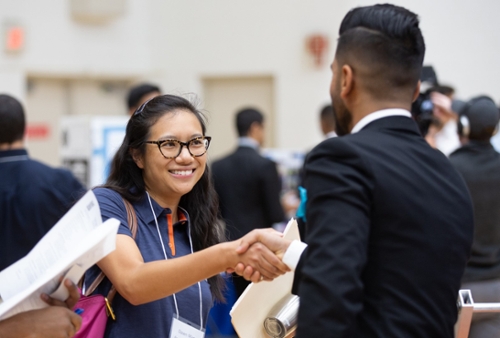 If you are an international student in a program requiring experiential learning such as a co-op, internship, practicum, or placement, you will require a co-op work permit. A co-op work permit is not the same thing as a study permit and cannot be used in lieu of a study permit. You are responsible for keeping the original co-op work permit and ensuring it is valid. 
Learn more about co-op
and internship opportunities
Applying for a co-op work permit
Once you have received the letter of enrollment from the university you can apply online through your MyCIC account on the Immigrations, Refugee and Citizenship Canada (IRCC) website. You must have your co-op work permit prior to starting your work term. It is highly recommended to apply for your co-op work permit at the beginning of the semester prior to your work term. Do not wait until you have a job offer. For example, if your work term starts in the winter semester (January), it is recommended to apply for your co-op work permit in the fall semester (September).
You can apply for your co-op work permit during one of the following times:
With your initial study permit application.

You can use your Offer of Admissions letter as long as it's valid and it states "Internship/Work Practicum: Yes".

With your study permit extension application.

Separate co-op work permit application.
Preparing for your work term
Six weeks before your work term begins, email uhip@ontariotechu.ca with your full name, student number, and information on any eligible dependents you have. This is to ensure you are eligible, enrolled and charged the appropriate fees for University Health Insurance Plan (UHIP).
Frequently asked questions