International documentation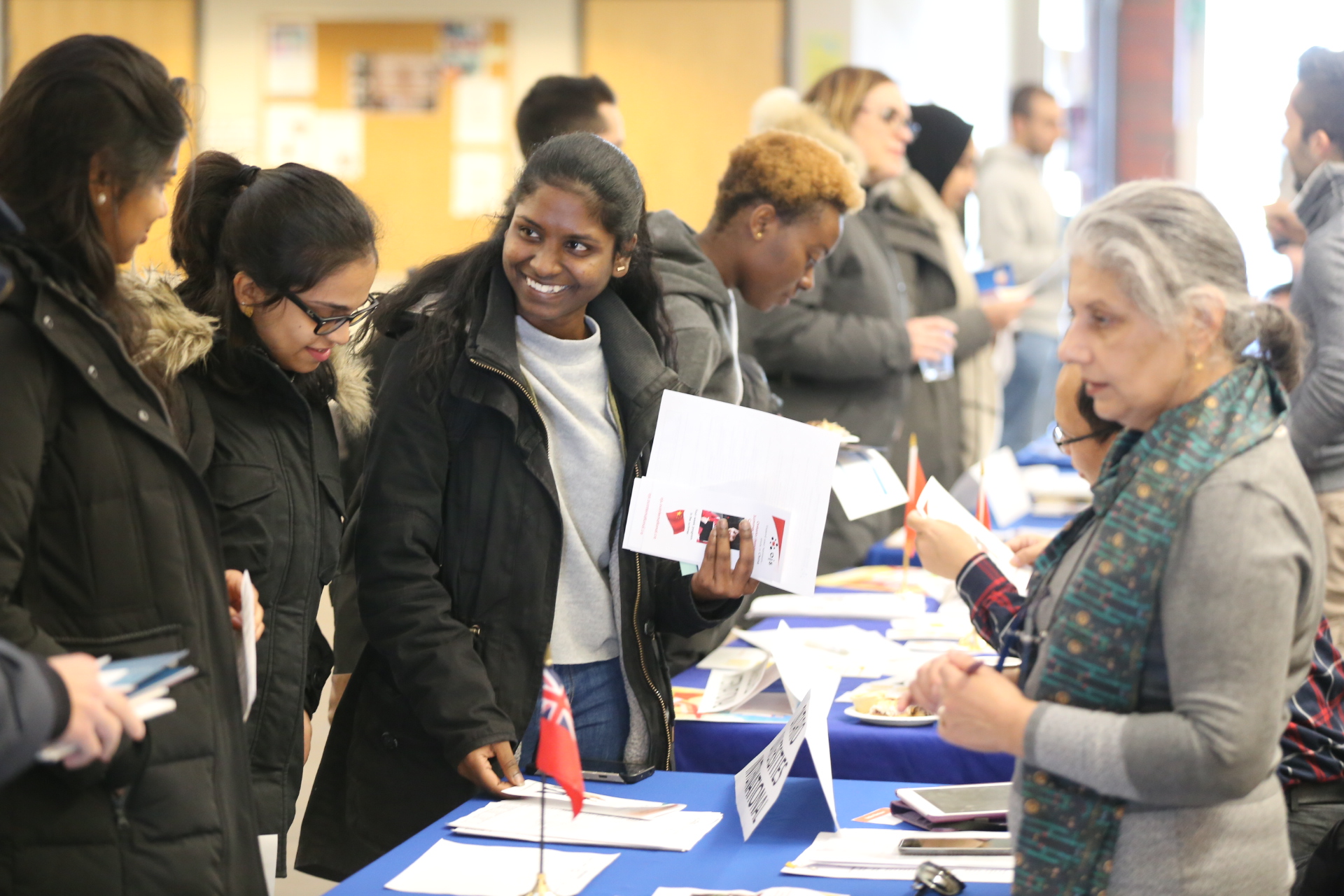 Once you have received your offer of admission and letter of acceptance from our university, you will need to get your study permit. Exchange students visiting for less than six months may not require a study permit. You may also need to get a visa. Throughout your time at Ontario Tech, some of these documents may need renewal or extensions.
A study permit is a document issued by Immigration, Refugees and Citizenship Canada (IRCC) that allows someone to study in Canada for a specified period of time. Learn more about the study permit.
A temporary resident visa (TRV) is a visa sticker placed inside your passport that allows you to enter or re-enter Canada. To find out if you require a visa visit the Immigration and Citizenship website. 
An electronic travel authorization (eTA) is an entry requirement for travellers from visa-exempt countries who fly to or transit through Canada. This visa will be valid for five years or until the passport you used to apply for your eTA expires. To find out if you require a TRV or eTA to enter Canada, visit the Immigration, Refugees and Citizenship Canada website.
Depending on where you are from, you may require both a TRV and a study permit.
Immigration status
There are three main categories of people in Canada: citizen, permanent resident, and temporary resident. A temporary resident is a foreign national who is legally allowed to enter and remain in Canada for temporary purposes. As a temporary resident, your immigration status might be one of the following:
student
temporary resident permit holder
visitor 
worker
Depending on what you want to do while in Canada, you would need a different temporary resident status document. For example, you might need a study permit, work permit, temporary resident visa (TRV), visitor record, or a temporary resident permit.
Prepare your documents
Have all of your important documents translated into English and bring copies (it can be very expensive to have this done in Canada).
Carry the following documents with you on the plane so you can show them to the examining officer or immigration official at Canada Customs and/or at your port of entry. 
Required documents
A valid passport and/or government-issued identification (travel document)

Birth certificate

Documentation for your family - If your family is joining you to Canada, ensure they have the right documentation before entering Canada

Letter of Acceptance from Ontario Tech University (University of Ontario Institute of Technology)

Letter of introduction - confirming your study permit was approved

Proof of adequate funds for your stay in Canada.

Learn more about proof of financial support

Temporary Resident visa

(also referred to as a Canadian entry visa) or

Electronic Travel Authorization (eTA)

The address of the place you will be staying (temporarily or permanently)

Any other documents recommended by the visa office that processed your study permit application
Suggested documents
A list, in duplicate or digital copies, of all items you are bringing with you to Canada, including the approximate value of each item and serial numbers, where applicable

Driver's license (especially if you intend on getting a Canadian license) and driving history

Electronics 

Immunization record 

Marriage certificate and/or proof of common-law status (if applicable)

Medical report - recommended in case you need them 

Prescription drugs, medication, and glasses (if applicable)
This information and more can also be found on Immigration, Refugees and Citizenship Canada's Study in Canada page.