Peer Leader Program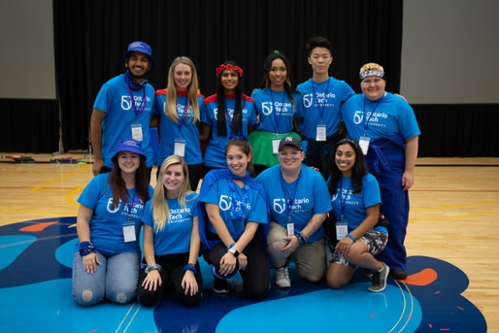 The Peer Leader Program is a peer-mentoring initiative that supports student success and engagement through cultivating peer-relationships that contribute to a strong sense of community and vibrant campus culture. All incoming students to the University, including transfer and pathway students, are matched with an upper-year mentor from their own faculty. These mentors, known more widely as Peer Leaders, help new students integrate into university life and help to facilitate a more engaging student experience throughout post-secondary.  
Peer Leaders receive extensive training to meet key outcomes in the areas of communication, collaboration and teamwork, equity, problem-solving, self-awareness, and more. Additionally, leaders pull from their own university experience to connect with their peers and support them in reading their own personal, professional, and academic goals.  
Peer Leaders will support student mentees by:
Answering students' questions about the university and life as a student.

Sharing their own experience as a student with their personal academic journey.

Creating opportunities for students to meet new people and have fun.

Providing referrals to services and resources available to students on campus.

Sharing information about campus events and activities on campus.

Helping students to achieve personal success through planning and goal-setting.

Offering encouragement and guidance throughout the year.
For additional information about the Peer Leader Program, please navigate through the FAQ section below or email peerleaders@ontariotechu.ca 
Frequently Asked Questions (FAQ)