Transition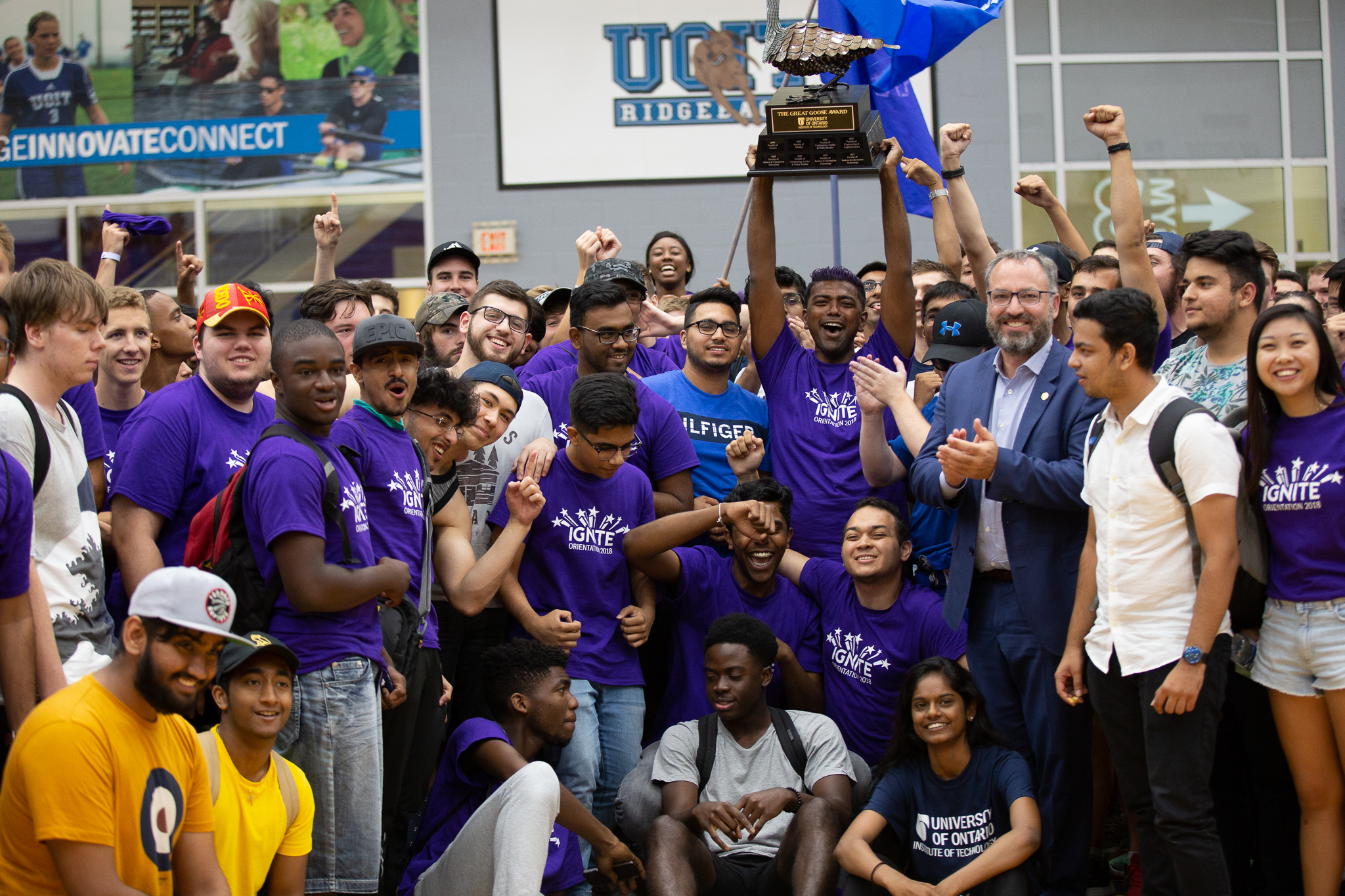 Orientation and transition programs are available throughout the year, providing all incoming students and their families with the information and resources necessary to have a successful first-year experience. Specialized programs are also offered through our various Student Life departments, including International Education, Student Learning Centre and Student Accessibility Services in order to meet the needs of the university's diverse student population. The university has three major student intakes, with specialized Orientation programs offered for each: Fall intake (September), Winter intake (January) and Spring Intake for Bridge Students (May).
In addition to our orientation programs, we offer a Peer Leader Program that matches first-year students with an upper-year mentor.
Orientation Intakes
September Start

Fall is our largest student intake. The MyStart orientation program gets you familiar with Ontario Tech in three areas:

MyStart also includes specialized orientations:

Students starting in September will also be matched with a Peer Leader to help support their transition.

January Start

Winter Orientation is intended for new students commencing their program in the Winter term, beginning January. This orientation is designed to provide all incoming students with the opportunity to familiarize themselves with the campus, meet faculty and staff, connect with peers, and learn about the campus resources available to support a successful transition into university.

May Start

Spring Orientation is targeted at students who are in the Faculty of Business and Information Technology (FBIT) Bridge Program and are starting classes during the spring term in May. Orientation will provide students with the opportunity to:

Become familiar with the campus and student services.

Learn how to get the most from the university experience.

Meet fellow students commencing in the program.

Connect with FBIT Academic Advisors to learn about program expectations.

Receive course-specific writing/math tips, and information on other learning resources.