Mature, Transfer and Pathways Students
For inquiries regarding mature, transfer and Pathways student supports, please contact us at 
mtpssupport@ontariotechu.ca
 or 
905.721.8668 ext. 5380
.
We provide specialized services to mature, transfer and Pathways students (MTPS) to assist with their transition and enhance their overall university experience. Some of these supports include:
Mature, Transfer and Pathways Student Orientation.
Ongoing support and referrals.
Opportunities for involvement.
Workshops and programs.
What is a Mature, Transfer or Pathways student?
You are a mature student if you are at least 21 years old or if you have been out of formal education for at least two years.
You are a transfer student if you have transferred credits from another post-secondary institution.
You are a pathways student if you are enrolled in a pathways (diploma-to-degree) program.
MyStart: Mature and Pathways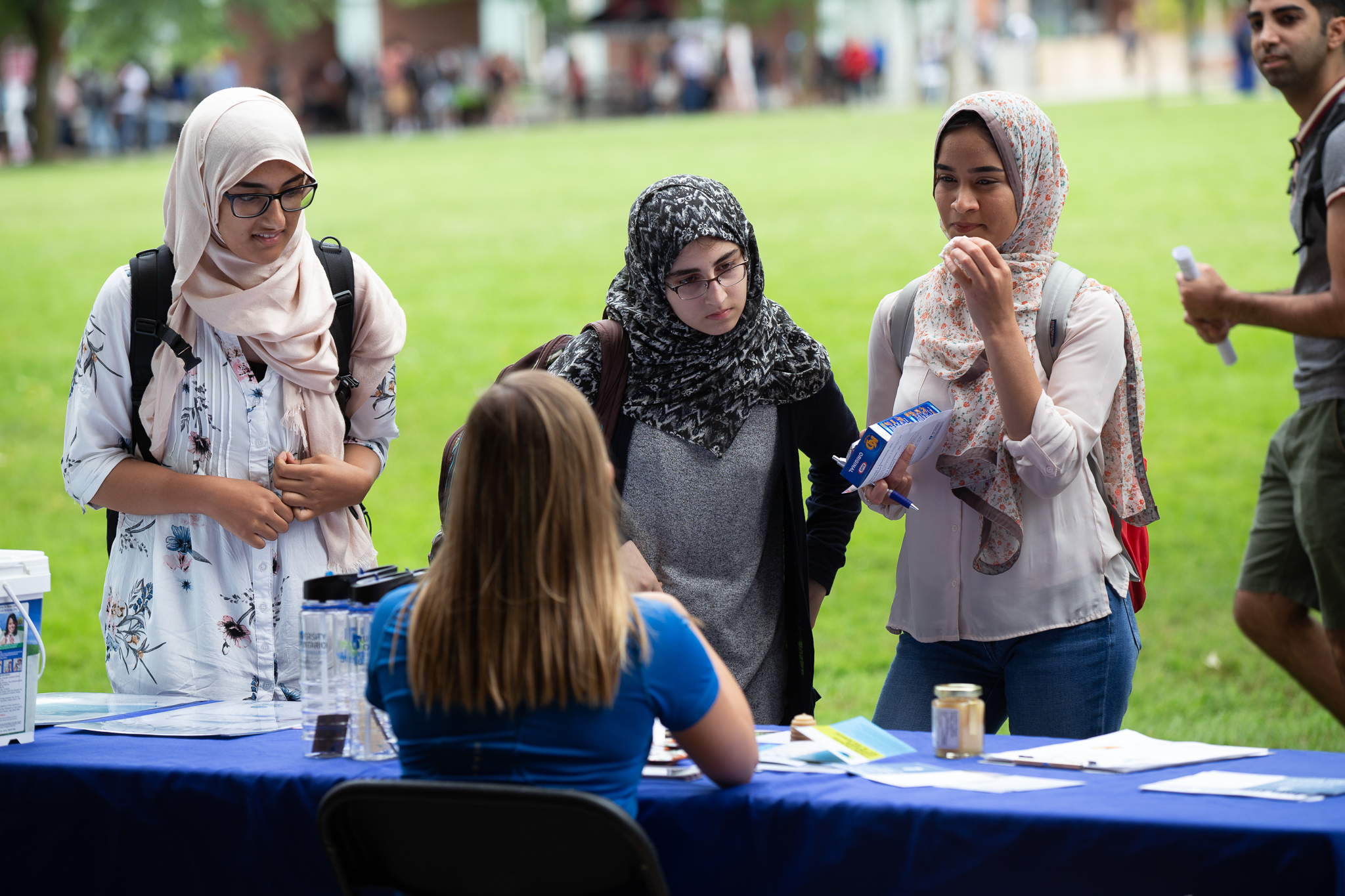 Students who are transferring from another post-secondary institution, or simply continuing their academic career after a number of years, may have unique needs and questions about student life. MyStart: Mature and Pathways is designed specifically for mature and transfer students, providing opportunities to ask pertinent questions and connect with useful campus resources. 
MyStart: Mature and Pathways will provide you with the opportunity to:
Familiarize yourself with the campus and its services.
Find out about university-specific technology.
Learn how to get the most from your university experience.
Meet fellow mature, transfer and pathways students, as well as faculty and staff.
We recommend that you attend any and all MyStart programs that are relevant to you. If you have already registered for MyStart: Orientation, you do not need to re-register for MyStart: Mature and Pathways.
To learn more about supports offered for Mature, Transfer, and Pathways students, visit the transition website.