MyStart: International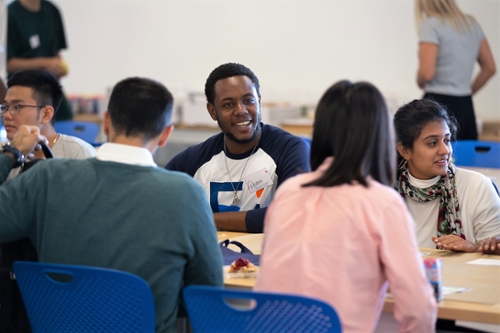 MyStart: International is encouraged for all incoming undergraduate and graduate international students. This event will be held on September 3, 2021 and is a synchronous event. Registration is required.
During MyStart: International, you will:
Meet other new students and hear from upper-year students about their journey at the university.
Identify support services on campus you can utilize.
Learn how to get the most from your university experience

as you begin your new journey

.
Graduate students, please note that topics covered in MyStart: International are not the same as those in the Graduate Student Orientation. We highly recommend you attend all orientations that are relevant to you.
Note: MyStart: International and Be Ontario Tech Ready are different programs. 
We look forward to welcoming you to the Ontario Tech community!
Social Events
Our International Student Leaders have planned many virtual social events before you start your journey at Ontario Tech! Take advantage by attending these events so you can feel connected before you start your semester.
Conversation Cafe 
Looking for ways to converse with your fellow peers or have questions that you'd like to be answered by an upper-year student?
Drop in to our community cafes where you'll have the opportunity to connect with your International Student Leader and with other students! Feel free to come with any questions or discussion topics you may have. The floor is yours!
REGISTRATION FOR FOr all Orientation events
Be Ontario Tech Ready
International students will receive instructions to attend Be Ontario Tech Ready through their ontariotechu.net email address.
When you join the Ontario Tech community, you may not know anyone or be familiar with your new Canadian context, but you will have lots of questions and need assistance to settle in. Be Ontario Tech Ready is a series of online modules that provide new international students with transitional support and guidance on the journey as a student at Ontario Tech. The modules are pre-recorded and are available from August to September.
Each module will provide students with strategies and information to help with the transition to Ontario Tech. Modules will cover topics such as:
Achieving academic success.
Health and well-being strategies and resources.
Introduction to Canadian culture.
Your rights and responsibilities as a student.
These modules are available on Google Classrooms. Students must follow the instructions to access the program.
Completion of the online modules will automatically allow you to enter into a raffle draw for a prize! More information to come.