Peer Leader Program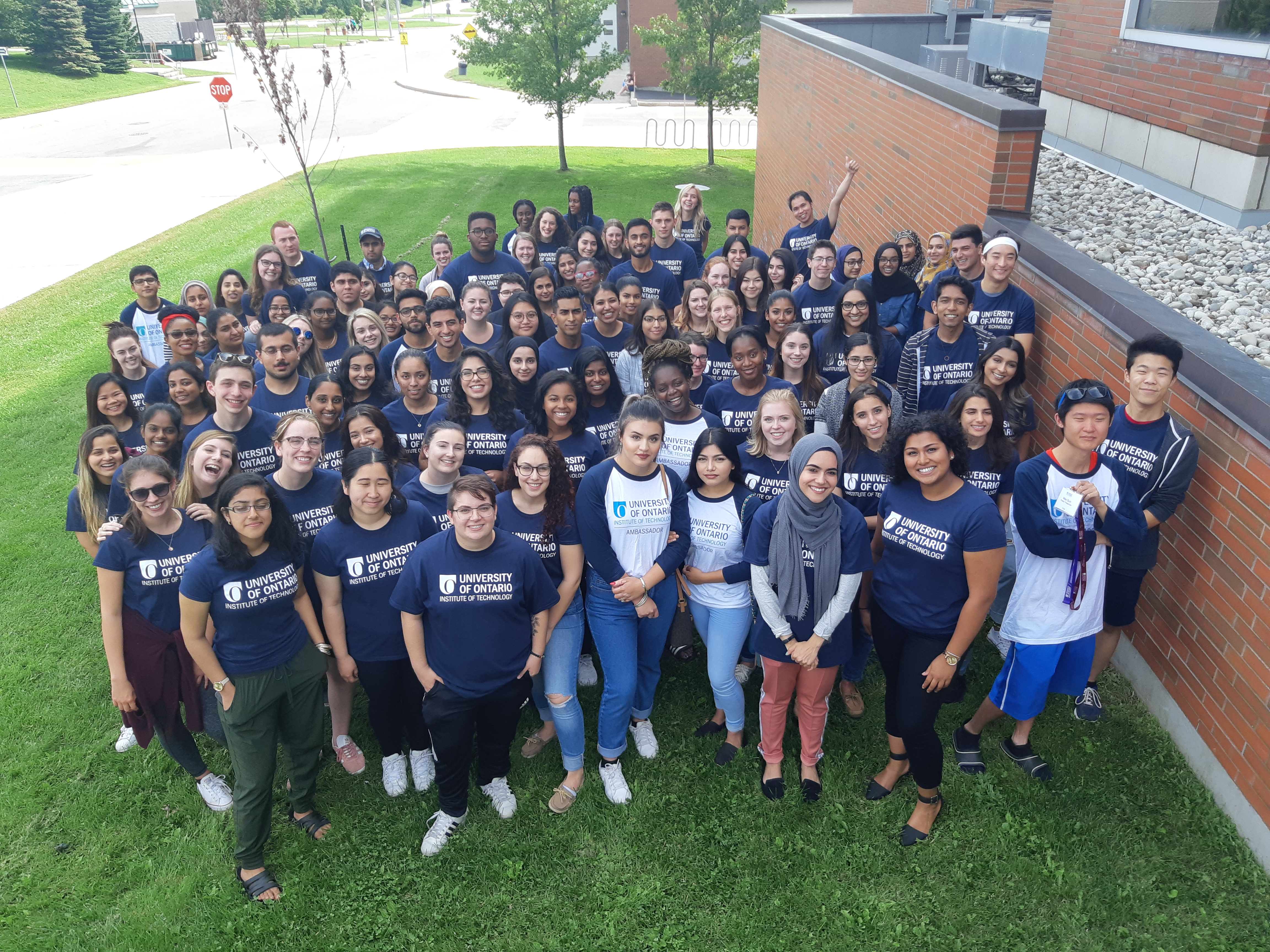 The Peer Leader Program is a peer mentoring program that primarily offers support to first-year and incoming students as they transition into the University.
All first-year and new incoming students are matched with a Peer Leader, who is an upper-year student mentor from the students' respective program or faculty. These leaders are trained to provide students with a variety of strategies and referrals that can assist with the social, cultural, and academic transition into university.
Students with a Peer Leader will:
Be connected with an upper-year student from their faculty.
Receive ongoing support from their Peer Leader through the academic year.
Have opportunities to create meaningful connections with peers.

Learn how to engage within the campus community through leadership and recreation

Discover the knowledge, skills and strategies that will support a successful university experience
Peer Leaders will support students by:
Answering students' questions about the university and life as a student.

Sharing their own experience as a student with their personal academic journey.

Providing referrals to services and resources available to students on campus.

Sharing information about campus events and activities on campus.

Offering encouragement and guidance throughout the year.
Can I be matched with a Peer Leader?

If I'm in my first year, do I still have to sign up?

If you are a new, incoming student beginning classes in September or January, you will be automatically enrolled in the Peer Leader Program and matched with an upper-year student from your program and/or faculty. If you have not heard from your assigned Peer Leader through your uoit.net email by your first week of classes or if you are unsure who your assigned Peer Leader is, please complete the Peer Leader Matching Form.

Are pathways and transfer students matched with a mentor?

We match each incoming student to the university with an upper-year peer mentor to support new students with the transition into university. Though pathways and transfer students may have a general understanding of post-secondary, many of these students find it beneficial to have a peer connection who can answer questions and offer support. Engagement in the Peer Leader Program is also a great way to get involved on campus and get the most out of the university experience.

Can upper-year students be matched with a mentor?

Upper-year students who think that they could benefit from a peer mentor can request to be matched with a Peer Leader from their faculty. If you would like to 'opt in' to the Peer Leader Program and be connected with a Peer Leader, please complete the brief form below.

Can I become a Peer Leader?

Student Life will be recruiting candidates for a variety of Leadership Positions between December and January for the following academic year. Some roles, including the Peer Leader position, require that students have completed at least Ambassador Level One Training. Students can work on completing this training even in their first year on campus. If you have further questions about the Ambassador Program or upcoming training dates, please contact ambassadors@ontariotechu.ca.