Mood Walks
Mood Walks will resume in September of 2022. We look forward to seeing you in the fall!
Get moving, get grounded and get lifted.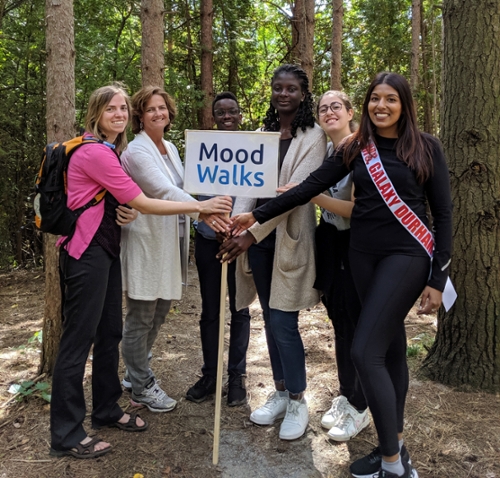 Mood Walks is a free and fun opportunity that promotes physical and mental health by getting mindful walking breaks during the busy school and workday. Come out for a walk to restore your concentration, uplift your mood, decrease your stress and be a part of your campus community. All students, staff and faculty are invited to participate.
Meeting locations
North Oshawa campus location
Meet in the Science Building (UA), Atrium.

Downtown Oshawa campus location
Pick up points are 61 Charles Street (second floor) at 11:45 a.m. and the Education Building foyer at noon.