Events and Workshops
Indigenous Education and Cultural Services hosts regular events, including Sweat Lodges, cultural workshops, and guest speakers. In addition to these events, we also host workshops and provide class presentations that introduce attendees to the history of Indigenous peoples in Canada, such as residential schools, the Truth and Reconciliation Commission (TRC) and how these continue to impact Indigenous peoples today.
One-on-one support is available for students who wish to learn more about Indigenous cultures from the Traditional Knowledge Keeper, and/or the Indigenous Cultural Advisor, as well as student mental health counselling from an Indigenous cultural approach. Contact indigenous@ontariotechu.ca for more information.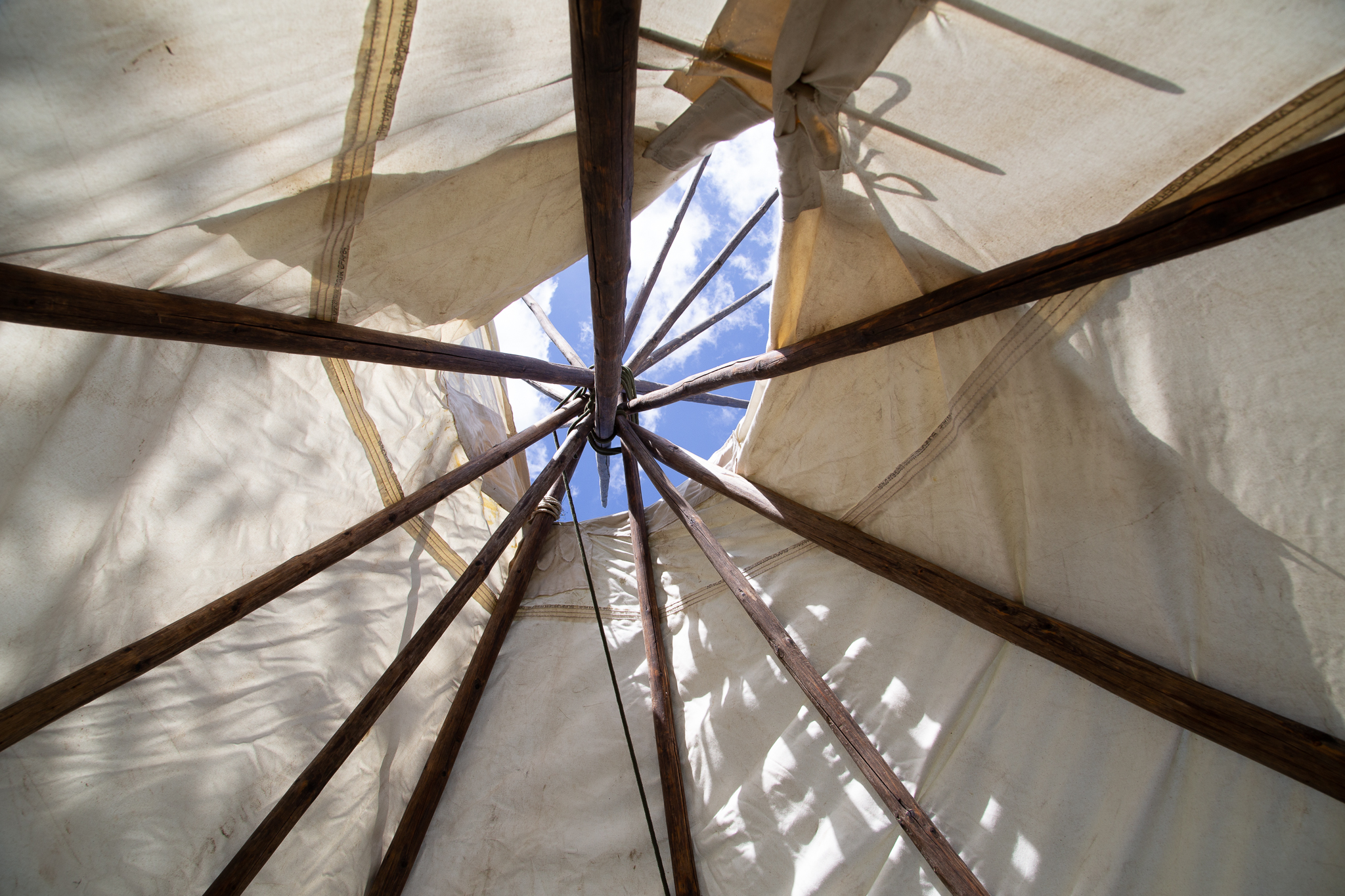 Honouring the 215
Ontario Tech, Durham College, and Trent University Durham held an honouring ceremony for the 215 children whose remains were found in Kamloops, B.C. 
Students, staff and community members gathered at the corner of Simcoe Street North and Conlin Road, near the sign for the university, wearing our orange shirts. 
There was a socially distanced smudge, and everyone was asked to write a message on a paper cutout of an orange shirt.  The honoring site was left up for 215 hours, and then the shoes and stuffed toys brought by our community were donated to a local shelter. 
Orange Shirt Day
The event is held annually on September 30. View submissions from last year's event on the Orange Shirt Day Padlet. 
All staff, faculty and students are invited to participate in Orange Shirt Day, everyone is invited to wear an orange shirt and a picture will be taken of attendees to commemorate the day's events. Orange Shirt Day is a project designed to educate people and promote awareness about the Indian Residential School system and the impact this system had for more than a century on Indigenous peoples'.
Stay tuned for more information regarding Orange Shirt Day in 2021. For more information, contact indigenous@ontariotechu.ca.

Visiting Elder Program
Twice per year, we host a Visiting Elder Program to provide the university with an opportunity to learn from an Indigenous Elder. Elders are important members of First Nation, Métis, and Inuit communities and are recognized for their knowledge, experience, wisdom, harmony and balance. 
Dr. Shirley Williams will be visiting the campus virtually from October 4 to 8, 2021. 
For more information, contact indigenous@ontariotechu.ca.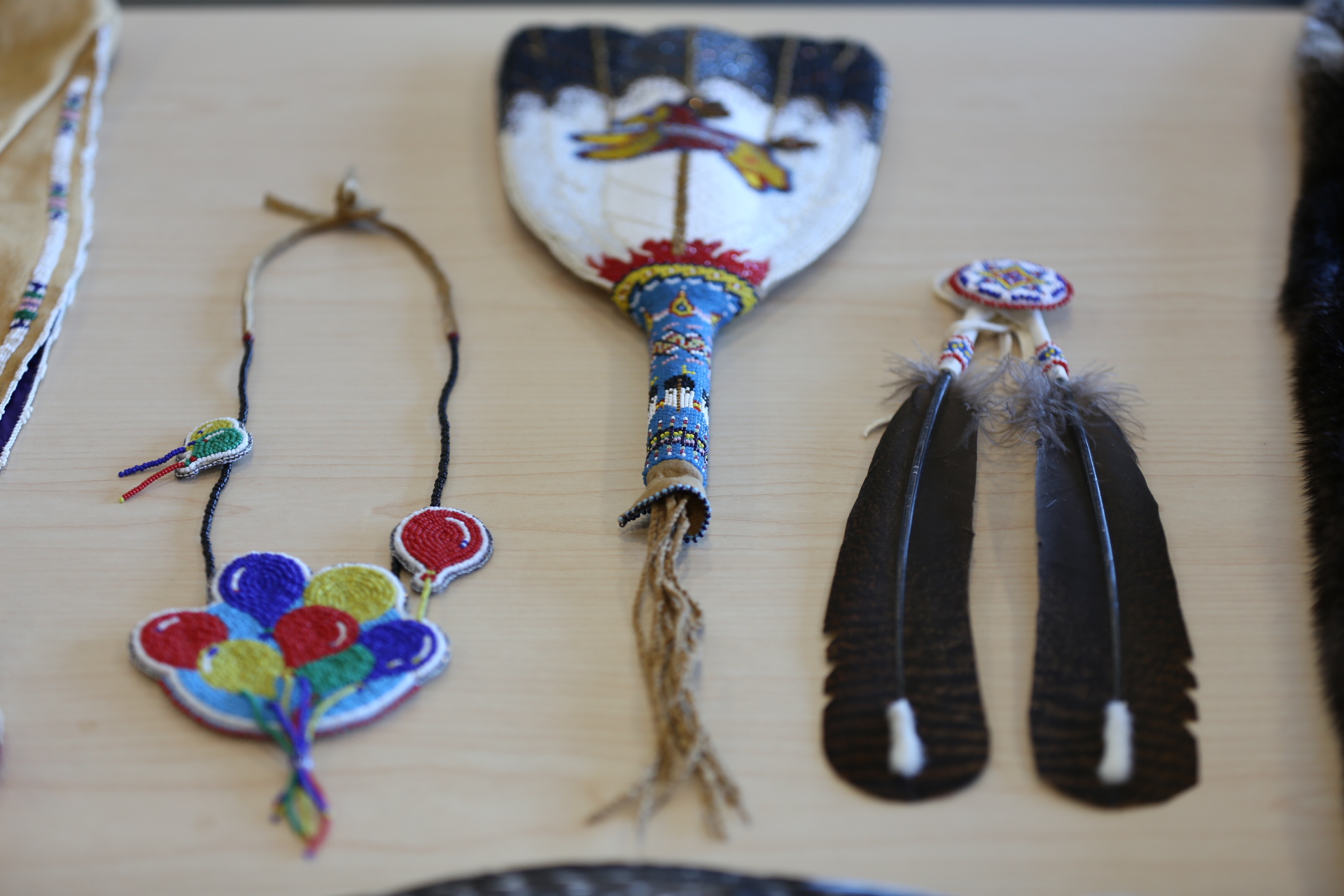 From Contact 'Til Now
From Contact 'Til Now is an interactive session facilitated by the Indigenous Education and Cultural Services team that will provide participants with an experiential learning opportunity designed to strengthen their knowledge and understanding of the history of colonization and how it has affected and continues to affect Indigenous peoples today. This presentation will include a smudging ceremony during the session. A debrief about the exercise will follow to explain its importance and relevance.
Stay tuned for more information regarding the next From Contact 'Til Now workshop. For more information, contact indigenous@ontariotechu.ca.
Mini Pow Wow
In the first week of the fall semester, community members are invited to the annual Mini Pow Wow in Polonsky Commons. A Pow Wow is a celebration that showcases Indigenous music, dances, traditional regalia, food, crafts, and culture.
The 2019 Mini Pow Wow took place on Friday, September 6, 2019. Unfortunately, due to the circumstances of COVID -19, the 2020 Mini Pow Wow event has been canceled. Stay tuned for information regarding the 2021 Mini Pow Wow. For more information, contact indigenous@ontariotechu.ca. 
Guest Speaker Series
In recognition of Louis Riel Day, Indigenous Educational and Cultural Services welcomed Jason Baerg, a Cree Métis artist. Baerg spoke about how his artwork has been influenced by profound Indigenous knowledge keepers and storytellers. 
This event took place on Thursday, November 14 at 61 Charles Street. For more information, contact indigenous@ontariotechu.ca.