Transition Programs
The Office of Student Life offers a number of programs to help support students through these changes, providing students with opportunities to learn more about what the institution has to offer, meet fellow students, staff and faculty, and become better prepared for university life. Encourage your student to register for any or all of our orientation programming. Some programs, such as MyStart: Accessibility and MyStart: Welcome include sessions for parents and families that you are welcome to attend. Learn more about these programs below.
Specialized Orientations
MyStart: International

MyStart: International is an orientation specifically designed for incoming international, exchange and visiting students, in both graduate and undergraduate programs at the university. MyStart: International is recommended for all

 new international, exchange and visiting university students.

MyStart: Accessibility

MyStart: Accessibility Parent Information Night is an opportunity to meet fellow parents of students with disabilities, learn about the mandate of Student Accessibility Services and how we will support your child, and hear some success stories.

Date: Monday, August 24, 2020
Time: 6 to 8 p.m.
Cost: Free for parents of students who have registered
Location: Student Life Building, North Oshawa Location
Parking: Free parking at Founders 2 lot

Registration will open in May 2020. If you have any questions, please contact Student Accessibility Services at 905.721.3266 or sastransition@ontariotechu.ca.

MyStart: Welcome
Before classes start in September, students and their families are invited to MyStart: Welcome, the first part of their orientation to the university. At MyStart: Welcome, students can:
Discuss what might make the university experience unique for them
Learn strategies for attending university lectures
Meet their classmates, faculty and staff
Recognizing that parents and family members are key partners in supporting student success, the iBegin program also includes a session that gives parents and family members an opportunity to learn about the student experience at the university and how to best offer support. Following these sessions, students and their guests are invited to take a tour of the campus guided by current students. They can also meet with service providers and learn more about programs offered at the institution.
MyStart: Academic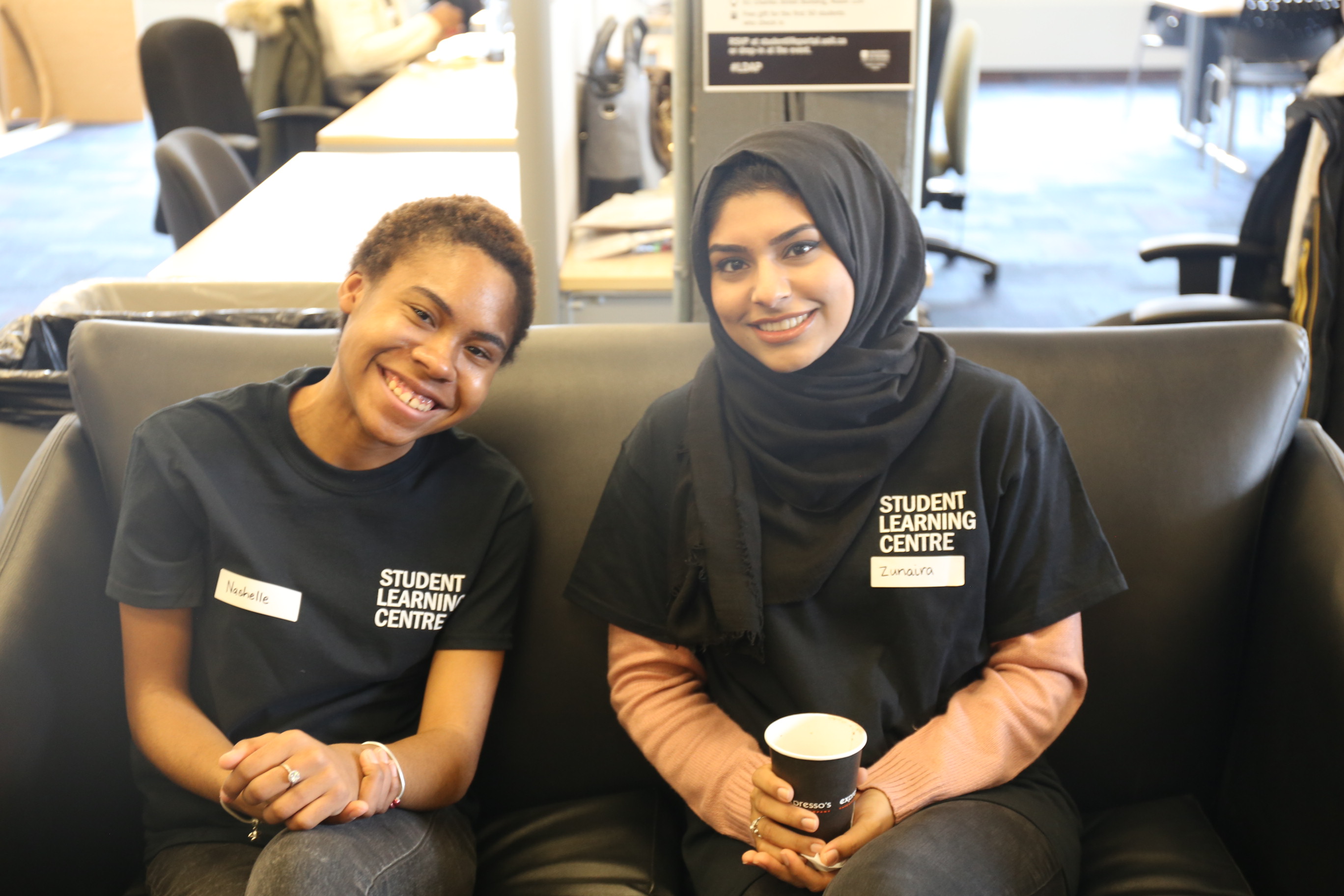 MyStart: Academic is a transition program that provides students with the opportunity to refresh their knowledge and develop learning skills in a supportive environment. Students will have the opportunity to:
Review prerequisite material necessary to succeed in their courses.
Develop realistic expectations of university.
Learn effective time-management and active study strategies.
Meet professors and upper-year students to ask questions about classes.
MyStart: Orientation
MyStart: Orientation provides incoming students with the opportunity to learn about how to get the most from their university experience. Students are prepared for success in their first year by learning from upper-year students who volunteer their time to welcome incoming students to the community. Activities such as the Wild Goose Chase tradition help students become oriented to their campus environment. By participating in MyStart: Orientation, students will have the opportunity to meet new friends, faculty and staff and become familiarized with all the campus has to offer.