Involvement and recogniton
We have many student leaders across campus that work to make our campus community great. We recognize the work of our student leaders through the Involvement Record and the Student Leadership Awards of Recognition.
The Student Experience Record is an official document that recognizes your involvement in co-curricular activities throughout your academic career.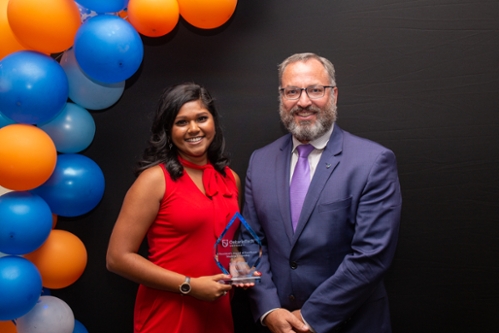 Student Leadership Awards of Recognition is an annual event that acknowledges and celebrates students who demonstrate exemplary leadership practices that align with the university's values.