Campus Connected
Campus Connected is a workshop for staff, faculty and students to learn how to engage with others with an attitude of caring and kindness, as well as listen with empathy and without judgement.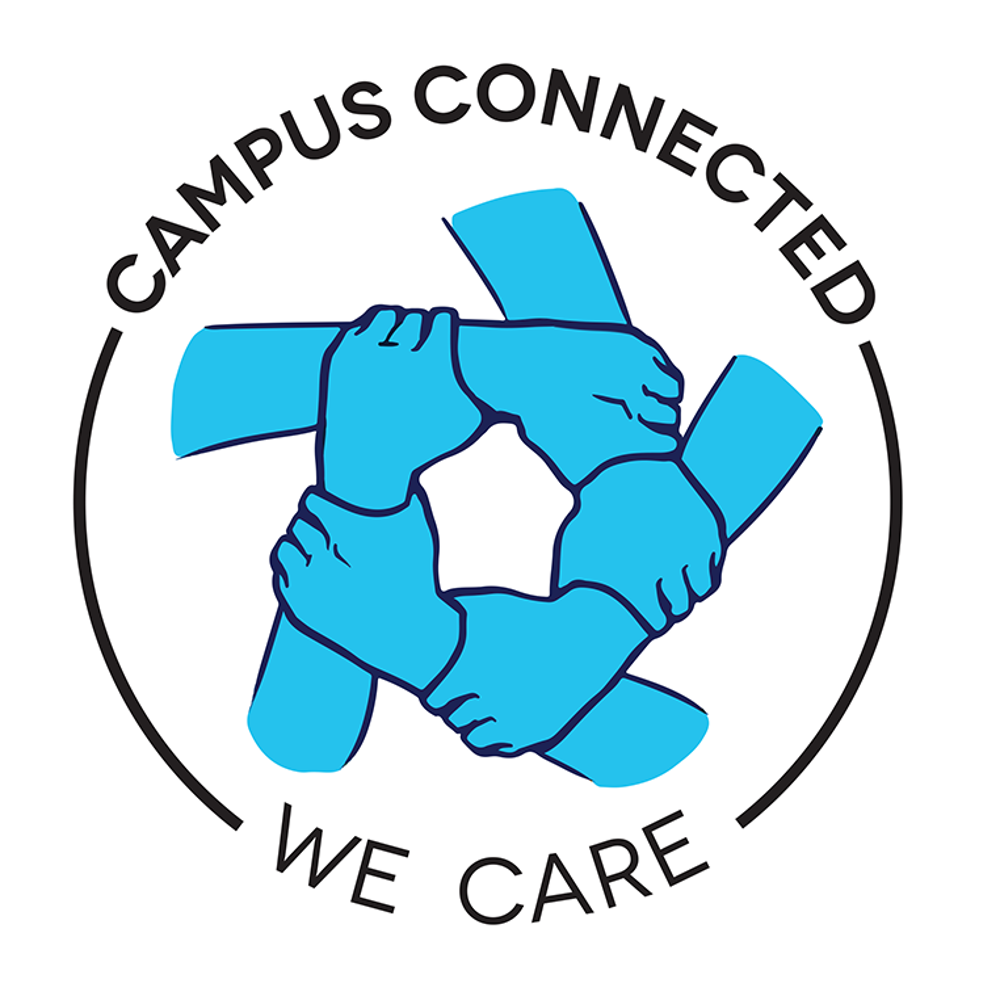 Join the movement
Attend a Campus Connected session.
Display the Campus Connected symbol. 
Be available to listen, care and help others.