Conversation Café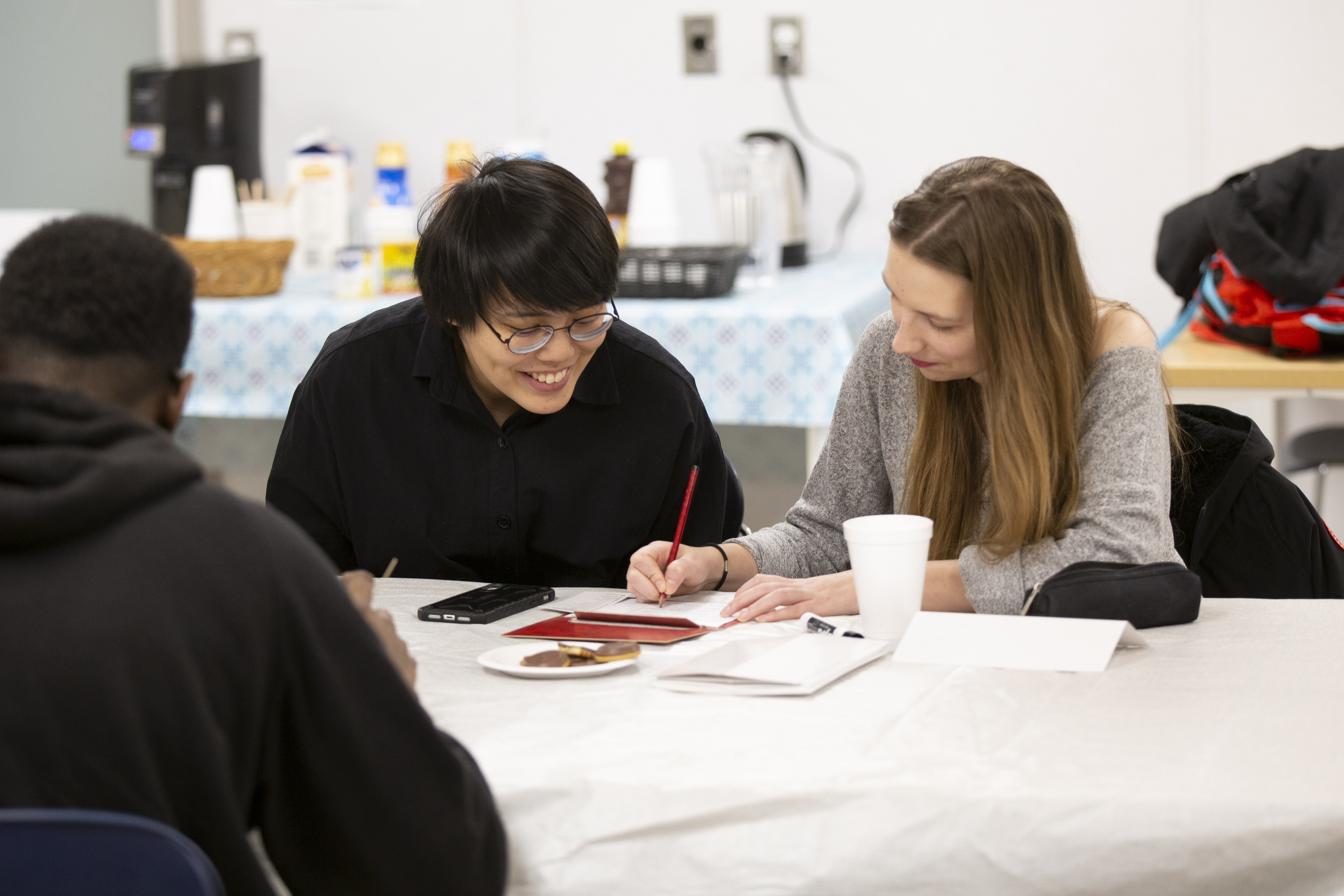 Running Thursdays from 3:30 to 5 p.m. in Shawenjigewining Hall, Room 223.
Are you interested in meeting students from different cultures? Or looking to improve your English speaking and listening skills? Conversation Café provides multilingual students with an opportunity to meet international students and learn about other cultures. Conversation Café is open to all students, and we encourage you to drop by!
Students who attend 13 or more sessions will be eligible for recognition on their Student Experience Record.
Visit the Student Life Portal to view the schedule, register in advance, or to sign in before joining a session.
If you need further details, please contact studentlearning@ontariotechu.ca.