Math Support
The Student Learning Centre provides math support through workshops, drop-in study halls, peer-assisted study sessions (PASS), and one-on-one appointments with a peer tutor or a math specialist.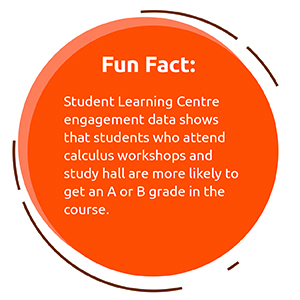 Students can get help from a Math Specialist in a variety of topics in foundational and advanced mathematics. This includes, but is not limited to:

• Pre-Calculus
• Calculus
• Differential Equations
• Statistics
• Linear Algebra
• Business Mathematics
• Mathematics in Nursing
• Discrete Math
• Maple
• MATLAB
BOOK AN APPOINTMENT ON THE STUDENT LIFE PORTAL 
Individual 45-minute appointments with Math Specialists may be booked up to 2 weeks in advance.
Come prepared with specific questions about the content and concepts of concern. Students are encouraged to bring homework, rubrics for assignments, and other materials relevant to the content you are looking to review.
Individual math support is available both in-person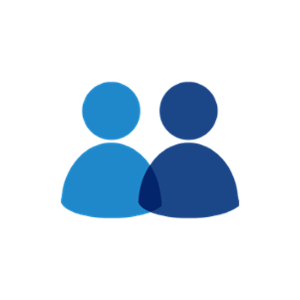 and virtually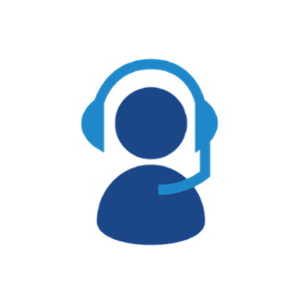 via Google Meet by booking an appointment on the Student Life Portal.  
Math workshops provide an interactive way to review difficult concepts through collaborative learning. Math workshops follow the same pace as course lectures. Space is limited, so it is best to register online on the Student Life Portal. 
Appointments should be made in advance, especially during peak times. Peak times are typically a few weeks prior and leading up to midterms and final exams. However, the Student Learning Centre offers drop-in study sessions through our study halls and writing room.
Please provide 24 hours' notice to cancel an appointment. Appointments cancelled with less than 24 hours' notice:
Will be counted as a no-show.
After three no-shows, a student may be barred from accessing the service for the remainder of the semester.
Will result in one session taken off the semester total (12 appointments per calendar each semester).