Career Carnival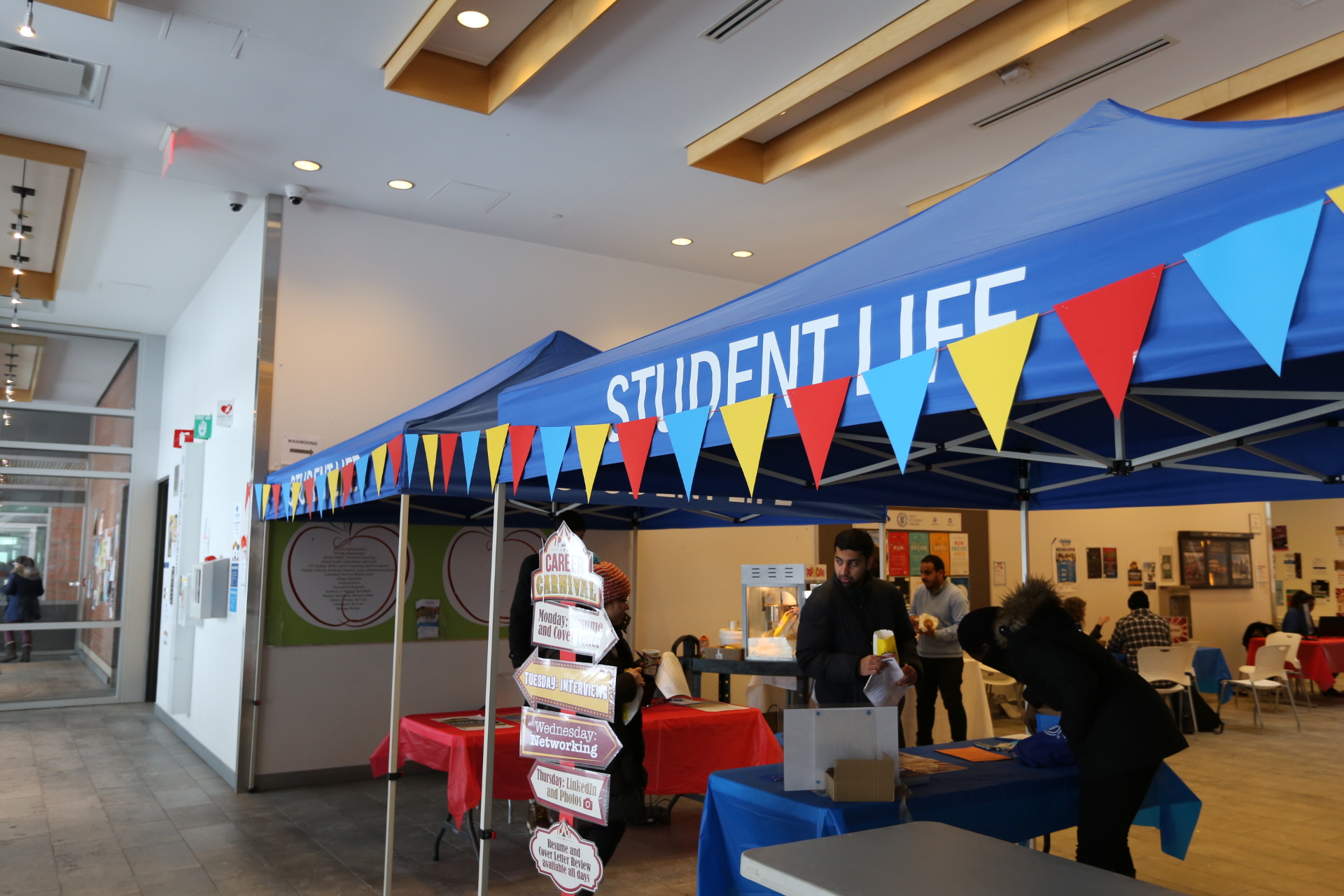 *Please note that this is not a recruitment event but is run internally through the university's Career Centre to promote career education. If you have inquiries about recruitment initiatives the Career Centre offers, please visit our events webpage, or email us at careercenter@ontariotechu.ca
The Career Carnival will take place on January 23 and 25 in Shawenjigewining Hall, Atrium from 10 a.m. to 3 p.m.
This event offers interactive professional assistance provided by our Career Centre to help prepare you for:
Graduate employment
Part-time jobs
Upcoming co-op/internship opportunities
Each activity of the Career Carnival has a different focus of either resumé and cover letters, interview skills, or networking and personal branding.
At the Career Carnival, you can:
Get networking and LinkedIn advice by learning techniques for how networking conversations are started. 
Get career guidance with a Career Counsellor.
Have your resumé and cover letter reviewed.
Practice interview skills and learn how to answer tough interview questions and receive practical tips.
For more information, contact careercentre@ontariotechu.ca.