Mental Health Peer Mentors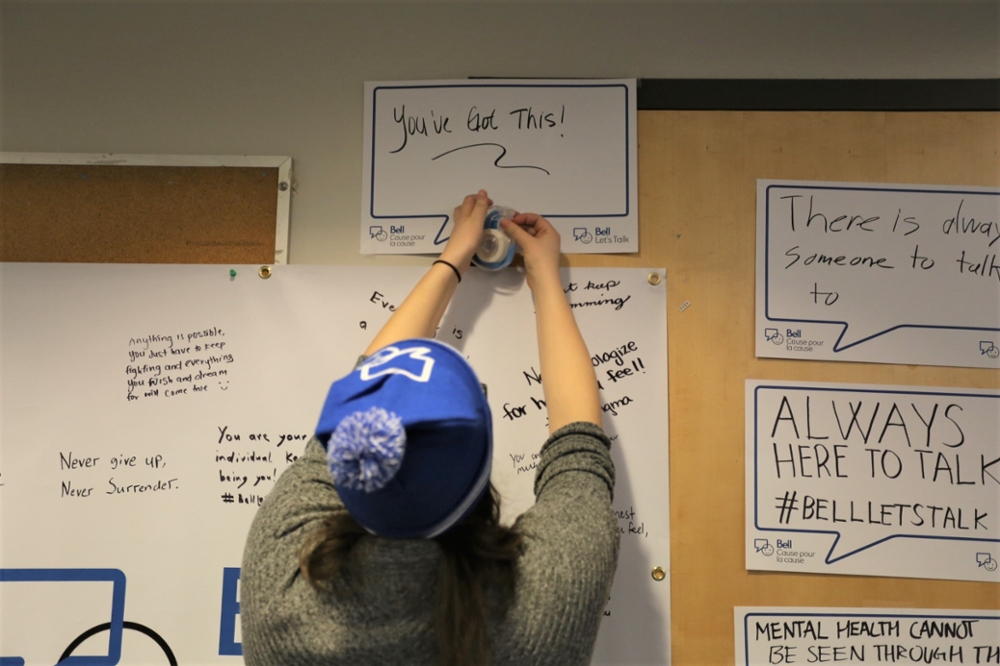 If your Counsellor has referred you to a Mental Health Peer Mentor, or if you are interested in receiving this type of support, learn more about the Peer Mentor Program here.
What is a Mental Health Peer Mentor?
A Mental Health Peer Mentor is an undergraduate or graduate student at the university who listens and provides social and emotional support to students (mentees) in a one-on-one setting. A Peer Mentor can also help students practice various skills related to mental health, wellbeing and self-care (e.g., mindfulness routines). Peer mentorship is based on communication, empathy and understanding. Each of the Peer Mentors receives training in order to carry out their role effectively.
Mental Health Peer Mentors can provide:
Emotional support by providing a listening ear.
Support by teaching and practicing self-care skills (for example, mindfulness, relaxation).
Support by practicing social skills (for example, conversations in a nonjudgmental atmosphere, going to club and society events).
Peer Mentors can assist in creating a safe and comfortable environment for their mentee. Peer Mentors uphold confidentiality and maintain professionalism. A Peer Mentor can also provide information on other campus services and resources when the mentee is seeking additional forms of support.  
Introduction to Mental Health Peer Mentoring video
Moneet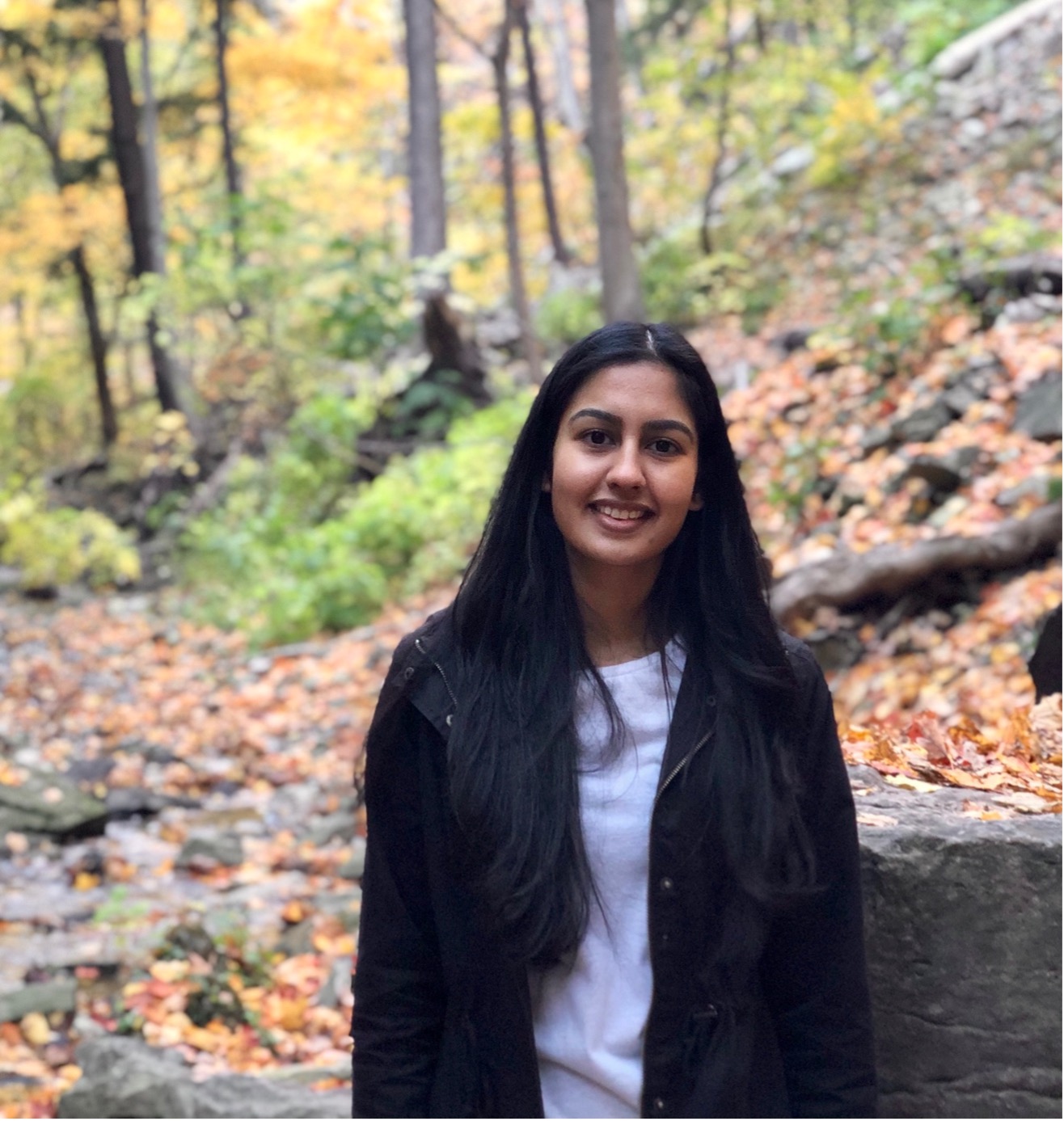 Moneet (she/her) is a second year Masters student in the Criminology program in the Faculty of Social Science and Humanities. Having finished her undergraduate studies in Criminology and Sociology and previously working with Accessibility Services at the University of Toronto, she gained valuable insight and knowledge about mental health. She hopes to apply those skills to this role. Moneet believes everyone should have access to mental health resources and have someone they can turn to in times of need, as everyone has mental health. She is extremely excited to be joining the Peer Mentor team at Ontario Tech and hopes to be able to take an active role in the campus community.
Funmi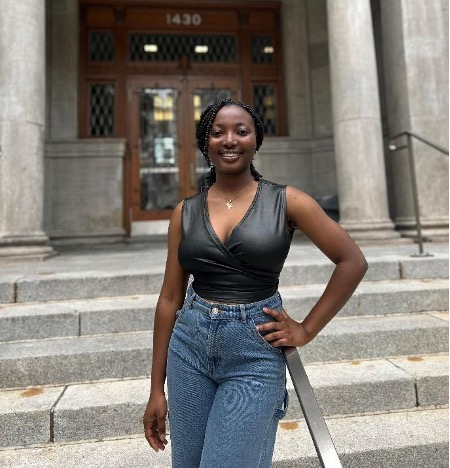 Funmi is a first year Ph.D. student in the Forensic Psychology program. She completed her Bachelor's in Psychology from the University of Lagos, Nigeria and her Master's at Ontario Tech University, gaining mental health and well-being knowledge and skills. With experience shadowing professionals in different mental health settings, she hopes to transfer these skills to accompany students in their mental health journey. She understands that navigating university can be challenging and acknowledges that mentorship can be a form of succour. Her interest in people and her passion for mental health inspired her to join the Student Mental Health Services team as a Peer Mentor in 2022. Funmi aspires to make meaningful contributions to students' mental well-being as a Peer Mentor.  
Michael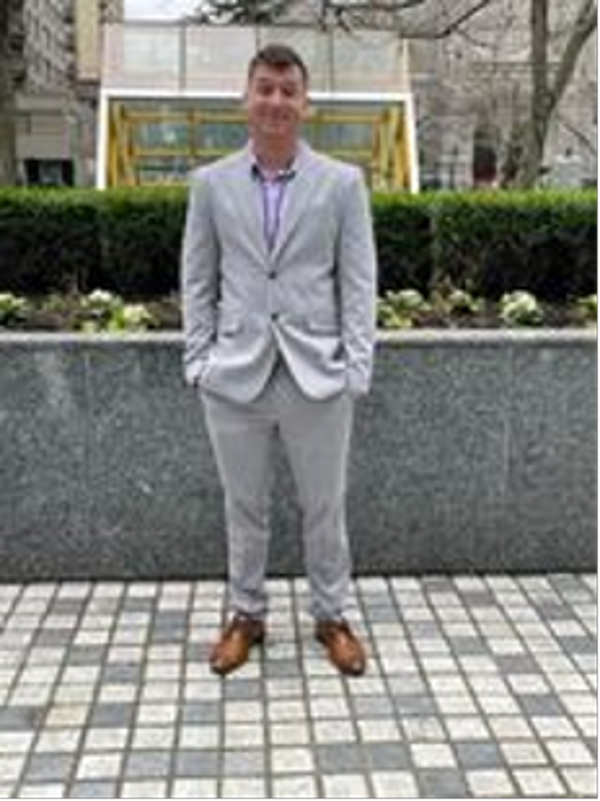 Michael is now in the last year of his Ph.D. in Criminology, and it is his fourth year of peer mentoring. He completed his BA in Psychology at Bishop's University in Sherbrooke, Quebec, before attending Laurier University in Brantford for a Master's in Criminology. For his Master's, he studied relationships between mental health patients and the police. Michael believes this is an important field to study because it can help reduce the stigma around mental health. He also believes it's crucial to practice self-care and take the time needed to work on mental and physical health. His self-care methods are the gym, playing and watching sports, dropping everything and relaxing. He also believes it is essential to find your way to self-care and utilize it not only for school but also for life in general. Self-care becomes an important skill to have in the future. He is very excited to be a part of Ontario Tech's mental health team as a Peer Mentor, as it allows me to help guide or just listen to students who want help. He knows how school can be a long and complex process and understands how challenging it can be to juggle life and school simultaneously.
Astrid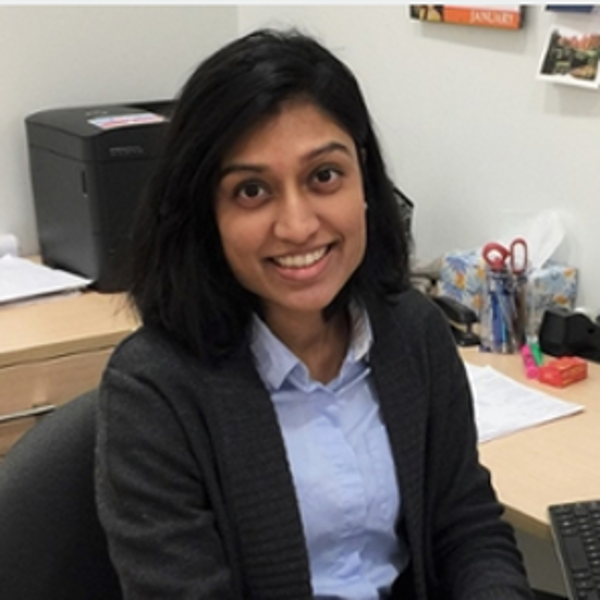 Astrid is a third year Ph.D. student in the Faculty of Health Sciences. She has obtained a Bachelor of Science and her Masters of Health Sciences, specializing in Community Health. Her experiences in research led her to work for non-profit organizations within the Durham Region, engaging with various marginalized populations, specifically youth with disabilities and chronic health conditions, as well as those who experienced multiple barriers in their lives. As an undergraduate and graduate student at Ontario Tech, Astrid understands the unique challenges students face while navigating university life while balancing various other roles and responsibilities. As a Peer Mentor, Astrid hopes to use all her experiences to help support the mental health and well-being of other students at Ontario Tech.
Wania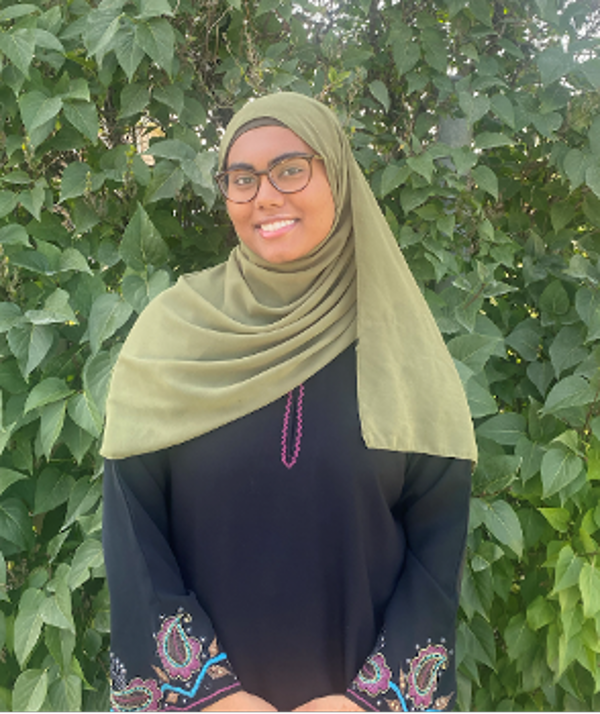 Meet Wania (she/her), a determined second year Faculty of Health Sciences student at Ontario Tech who strongly desires to create a positive impact She is the Social Media Executive in the Students Recognizing Residents club, highlighting her strong community spirit. Wania's journey of giving back started when she volunteered as a Friendly Caller with the Canadian Red Cross. This experience opened her eyes to the meaningful influence of support. She is now stepping into the role of Peer Mentor, and her excitement is contagious. She's eager to collaborate with peers who share her goal of enhancing campus life and crafting a better experience for all. Amid the challenges of university life, Wania empathizes with the struggle. That's why she firmly believes in mentorship – she sees it as a way to make a demanding journey a bit smoother. With her passion for people and mental health, it was a natural decision for her to join the Student Mental Health Services team as a Peer Mentor. Her main objective? To positively impact students' well-being, one step at a time.
Harmohit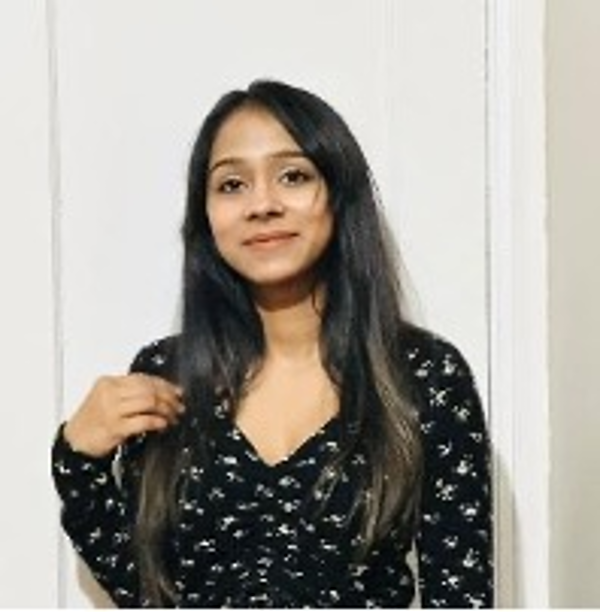 Harmohit (she/her) is a third year undergraduate student in the Health Sciences program specializing in Public Health within the Faculty of Health Sciences. She's been a Peer Leader and Ambassador at the university, as well. She has experience with mental health education and has been involved with Brampton Multicultural Centre and clubs at her previous school. Harmohit believes that having good mental health is a base for academic accomplishment, individual growth and overall satisfaction. Harmohit chose the Peer Mentor role because she wants to support the Ontario Tech community and create a healthy environment for all the students emotionally and mentally.
Shelby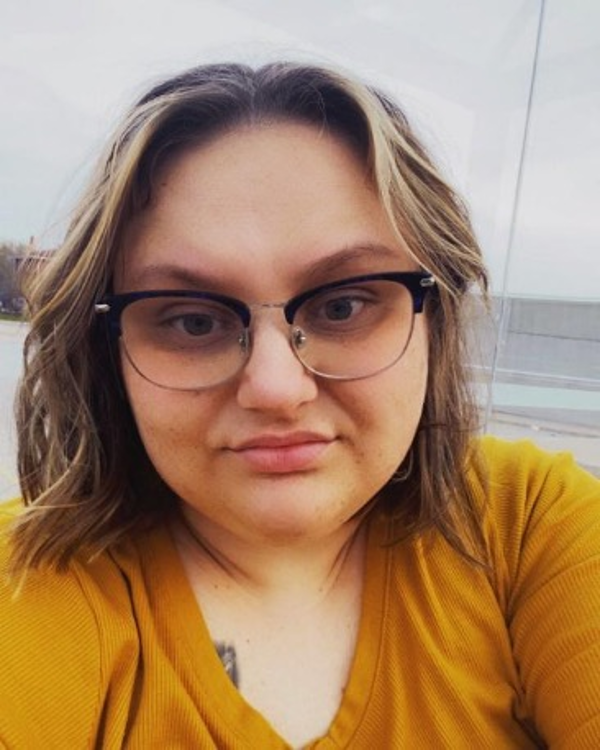 Shelby (she/her) is a fifth year undergraduate student in Legal Studies and minoring in Communications with the Faculty of Social Science and Humanities. Through working at the Durham Community Legal Clinic's Access to Justice HUB and meeting the legal needs of a diverse group of people, she gained valuable insight into how mental health can affect people's lives on a variety of levels and the importance of mental wellness. Her passion for mindfulness practices and mental wellbeing allows her to cultivate a compassionate space for people. Shelby is excited to be a part of the Student Mental Health Services team as a Peer Mentor.
Guada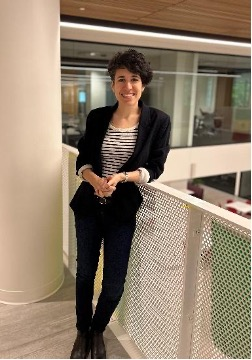 Guada (she/her) is a second year PhD student in Forensic Psychology in the Faculty of Social Science and Humanities. She earned her Bachelor's degree in Psychology at the University of Barcelona and completed her Master's in Clinical, Legal and Forensic Psychology at the Complutense University of Madrid in Spain. Moreover, her educational background includes studies in criminology and criminal investigation, and she has experience in clinical, forensic, and criminal psychology. Specifically, she did an internship in clinical psychology at the Consorci Sanitari Integral [Comprehensive Health Consortium] in Barcelona, Spain, and volunteered at a helpline for children and youth at risk at the ANAR foundation in Madrid. She believes that maintaining mental health is essential for success as an international student, particularly when adapting to a new environment. Thus, she is eager to use her skills to assist fellow students in overcoming the challenges they may face during this crucial stage in their academic journeys.
Shayan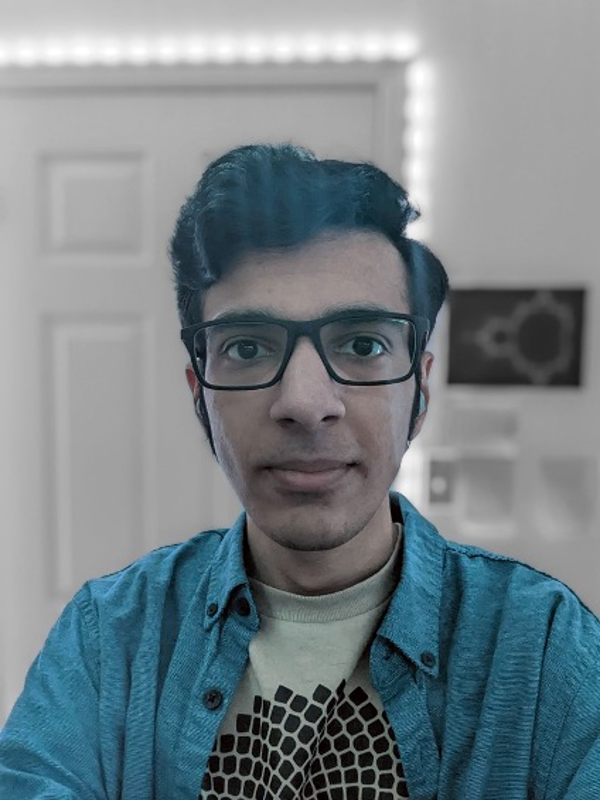 Shayan (he/him) is a third-year student in the Faculty of Science, majoring in Computer Science and specializing in Data Science. He has experience in a variety of areas of development, including working with websites, which will be the primary focus of his role on the team. His main goals are to help improve various aspects of the Student Mental Health Services website and to help develop new features to help students, mentors, and anybody else using the mental health services. Shayan is excited to join the Student Mental Health Services team as a developer.                                                                                                                                  
How it Works
You may self-refer or a mental health counsellor may refer you to a Mental Health Peer Mentor in order to receive support from one of your Ontario Tech peers.  
What to expect:
If you have self-referred to our Mental Health Peer Mentor program, your referral will go through our Student Lifeline intake process. If you have indicated thoughts of suicide, you will be scheduled with one of our Student Wellness Coordinators for a mental health intake appointment.  If you are not experiencing thoughts of suicide, you will be connected with a Mental Health Peer Mentor within a week.


Alternatively, with your consent, a Student Wellness Coordinator or your Mental Health Counsellor can also reach out to a Mental Health Peer Mentor and provide them with your contact information.


Your Mental Health Peer Mentor will email you to arrange a mutually convenient time to meet.


You will have a 50-minute initial meeting with your Mental Health Peer Mentor to review confidentiality, your goals and/or your support needs.


At your initial meeting, you and your Mental Health Peer Mentor will also decide how often you will meet.  Follow-up appointments can be booked with your Mentor by email. 


Similar to counselling, the length of time someone receives support from a Mental Health Peer Mentor will vary, depending on needs.
Mental Health Peer Mentors do not provide or replace counselling or therapy services, although they can provide information about these services.
Checking in for Your Appointment*:
*Mental Health Peer Mentors are currently connecting with their mentees via Google Meet or telephone. The information below applies to in-person appointments.
If you are meeting at the Downtown or North Oshawa campus locations, check in at the front desk when you arrive for any appointment. Your Peer Mentor will meet you in the waiting area. If you and your Mental Health Peer Mentor have chosen to meet in an alternate spot, this can be arranged prior to the meeting. 
You can discuss check-in processes for any follow-up appointments with your Mental Health Peer Mentor directly.
Confidentiality
Peer Mentors are trained in confidentiality and will protect your privacy.
I am interested in seeing a Peer Mentor, how do I sign up?
If you are interested in seeing a Peer Mentor, you can self-refer, make an appointment with our Student Wellness Coordinator, or ask your Student Life Mental Health Counsellor for more details about this program.
If I am not registered with Student Mental Health Services can I still sign up?
If you are not registered but would like to see a Peer Mentor, you will can either self-refer or  request an intake appointment with a Student Wellness Coordinator, who can connect you with a Peer Mentor.
How do I book an intake appointment?
You can book an appointment through any of the following options:
How long will a Peer Mentor appointment take?
Peer Mentor sessions are up to 50 minutes in length. Sessions are usually once a week or every two weeks.
Can I see my Peer Mentor long-term?
You can continue to see a Peer Mentor as long as there is an agreement between yourself (Mentee) and the Mentor that continuing sessions are appropriate for your needs. If you require longer and/or more intensive care than Peer Mentors can provide, options for referrals to more appropriate campus or community resources will be discussed.
Will my parents be notified if I get involved with counselling services?

Your information is protected and confidential. Parents, friends, professors, administrators or employers are not provided with any information regarding a student involved in peer mentoring.
What if I feel like I don't "click" or like my Peer Mentor?
You have a right to feel comfortable and safe in a Peer Mentor session.  If you would like to change mentors, please email studentlifeline@ontariotechu.ca to request this change. 
Is there a cost to be seeing a Peer Mentor?
There are no fees for meeting with a Peer Mentor or any student mental health services at the university.
Am I able to bring a friend to my Peer Mentor sessions?
Yes, if you feel more comfortable with another person and that person attends voluntarily. However, these sessions are designed for the specific mentee only. If your friend is interested in seeing a Peer Mentor, please let them know about the referral process.
How long will I have to wait for Peer Mentor appointment?
It depends on your availability, our availability, and an assessment of your needs. There is sometimes a short wait during busy times of the year.
Would I benefit from Peer Mentor sessions?
Everybody can benefit from having a Peer Mentor. Peer Mentors are there to listen and share experiences with mentees in order to help build connections, share experiences without judgment, practice new skills, and to help you fully benefit from your university experiences. Students meet with Peer Mentors for a variety of reasons including loneliness, challenges with self-esteem, stress, difficulties with social situations, seeking a listening ear and being able to talk about concerns that you would like to keep confidential.
What if I need to talk, but my Peer Mentor and/or counsellor are not available?
Good2Talk is a free, confidential helpline providing professional counselling and information and referrals for mental health, addictions and well-being to post-secondary students in Ontario, 24/7/365. Students can reach Good2Talk by calling 1-866-925-5454 or by dialing 2-1-1 and asking to be connected to Good2Talk. If you are experiencing an emergency or mental health crisis, please call 911.
7 Cups is a free online peer support resource that students can access.