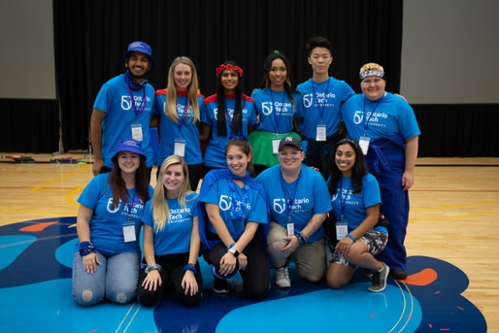 What is the Peer Leader program?
The purpose of the Peer Leader program is to support our new students as they transition into all facets of their first year at Ontario Tech. 
All new, incoming students—including direct from high school, pathway and transfer students—are automatically matched with an upper-year Peer Leader from their respective faculty. Your Peer Leader is available to an assigned group of mentees during the summer months, leading up to Orientation and into the fall semester. 
How can my Peer Leader support me?
Peer Leaders help new students integrate into university life and help to facilitate a more engaging student experience. Through cultivating meaningful peer relationships, students and leaders contribute to building a strong sense of community and vibrant campus culture.  
Peer Leaders will support student mentees by:
Answering questions about the university and life as an Ontario Tech student.

Creating opportunities for students to meet new people and have fun.

Inviting students to campus events and activities.

Offering encouragement and guidance throughout the first semester.

Providing referrals to campus services and resources.

Sharing their own academic journey and experiences. 
For additional information about the Peer Leader program, navigate through the frequently asked questions (FAQ) section below: