Stepped Care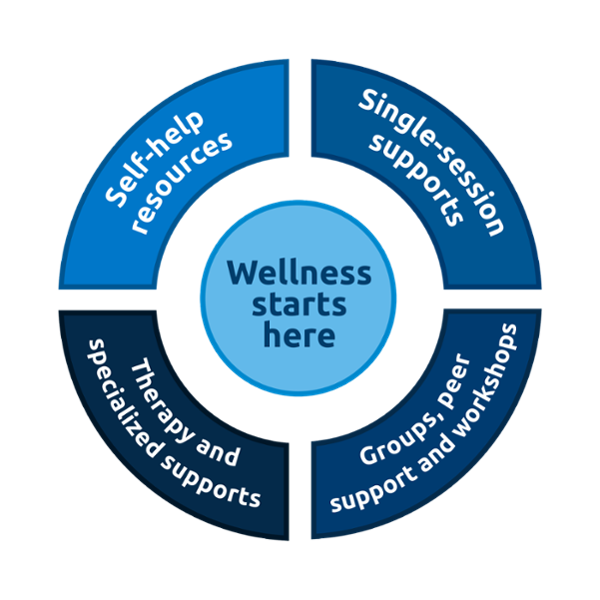 In order to reduce wait times, improve access to resources, and create a more collaborative approach to mental health support, Ontario Tech University's Mental Health Services has adopted a Stepped Care approach to service.  
What is Stepped Care?
Stepped Care is an approach to mental health service that uses the lowest level of intervention necessary to produce the most effective result.
Not all students who request mental health services require counselling support.  There are low-intensity supports such as self-help, peer support, workshops and groups that can facilitate positive mental health outcomes.  
Why Stepped Care?
The Stepped Care approach was introduced to reduce wait times for service, and to increase the likelihood that students receive a service that matches their needs.
What does Stepped Care look like at Ontario Tech?
We offer or connect students with mental health services of varying intensities, including self-help options, single session supports, peer support, workshops, groups, one-to-one therapy and specialized supports.  An initial meeting with a Student Wellness Coordinator will include an assessment of your needs, and options or recommendations based on the challenges you are facing.
How do I make an appointment with a Student Wellness Coordinator?
The Stepped Care Suite is located in Shawenjigewining Hall, Room 320.