Writing Room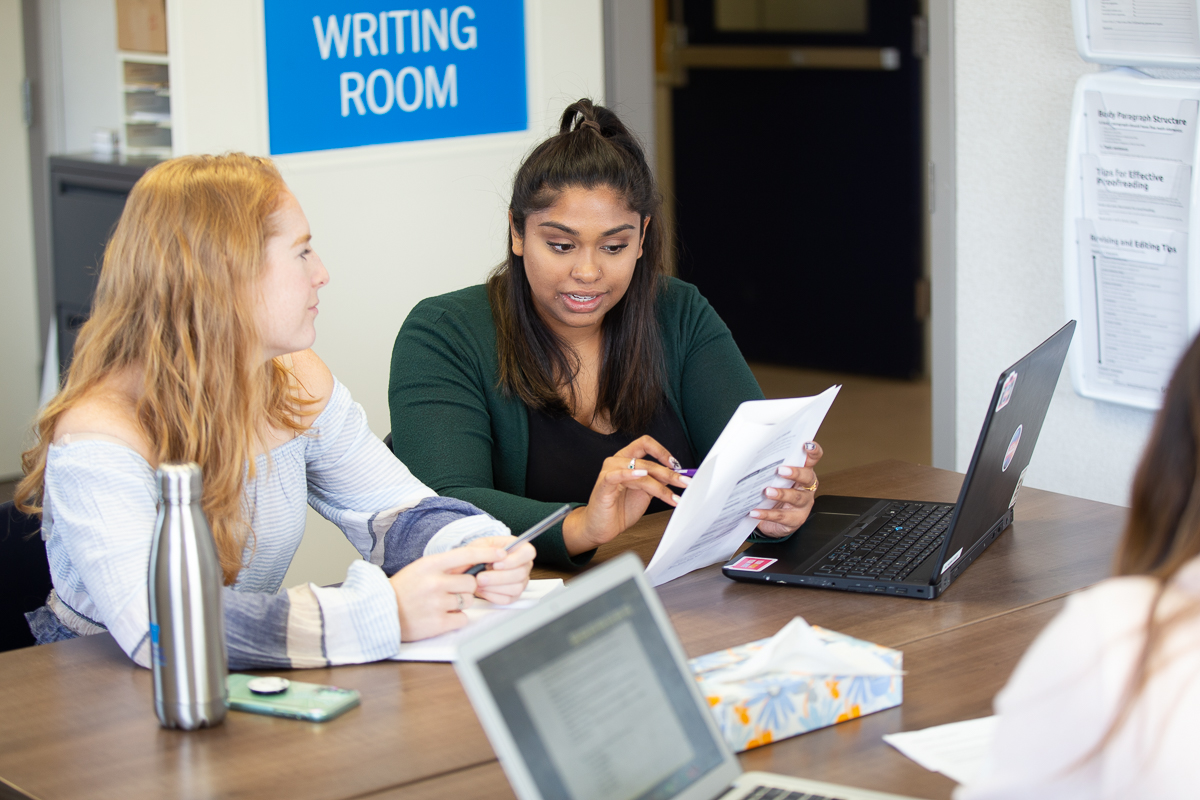 Drop in at the Writing Room for an appointment with a writing specialist and peer tutor, then continue writing in our space. Receive help and advice on any stage of your writing assignment. Participants are expected to bring everything they need to make real progress with their writing, be it a proposal, essay, thesis chapter, article for publication, etc. After your appointment, the writing specialist may suggest a follow-up appointment to provide further support.
The Virtual Writing Room is open Tuesdays, Wednesdays and Thursdays.  Appointments are also available from Monday to Friday.  
Academic support is also available by appointment. Call 905.721.8668 ext. 6578 or go to the Student Life Portal to make an appointment.
Virtual Writing Room
The Virtual Writing Room is operating through same-day 30-minute appointments via Adobe Connect. To view available times and book your appointment, visit the Writing Room Calendar on the Student Life Portal.
Online services
The Writing Room's physical locations will be closed until further notice. Academic support will continue to be available by appointment on the Student Life Portal or in the Virtual Writing Room.