Mental Health Peer Mentors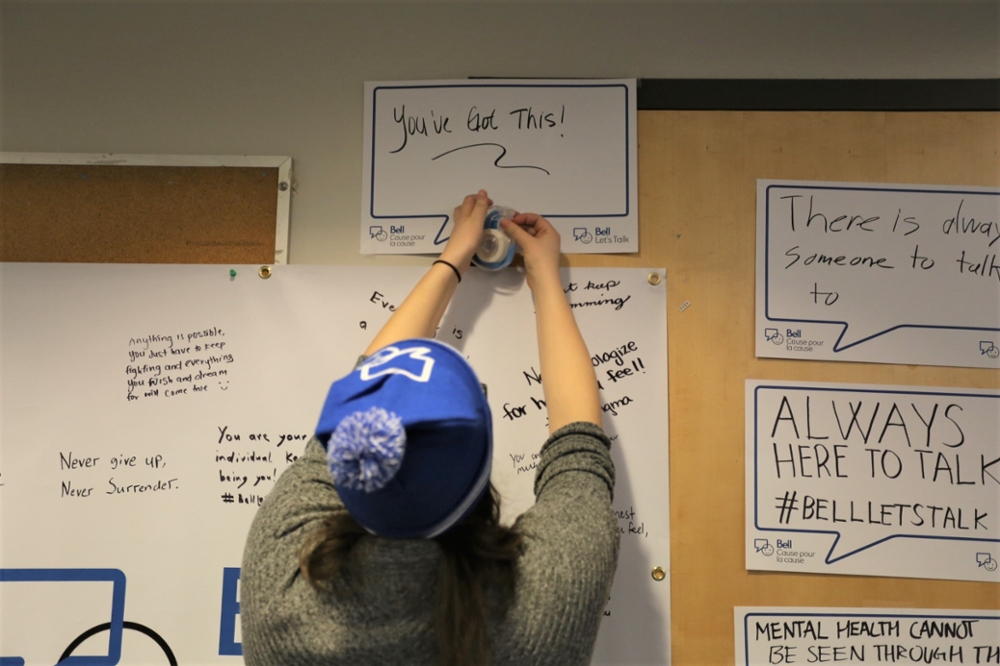 If your Counsellor has referred you to a Mental Health Peer Mentor, or if you are interested in receiving this type of support, learn more about the Peer Mentor Program here.
What is a Mental Health Peer Mentor?
A Mental Health Peer Mentor is an undergraduate or graduate student at the university who listens and provides social and emotional support to students (mentees) in a one-on-one setting. A Peer Mentor can also help students practice various skills related to mental health, wellbeing and self-care (e.g., mindfulness routines). Peer mentorship is based on communication, empathy and understanding. Each of the Peer Mentors receives training in order to carry out their role effectively.
Mental Health Peer Mentors can provide:
Emotional support by providing a listening ear.
Support by teaching and practicing self-care skills (for example, mindfulness, relaxation).
Support by practicing social skills (for example, conversations in a nonjudgmental atmosphere, going to club and society events).
Peer Mentors can assist in creating a safe and comfortable environment for their mentee. Peer Mentors uphold confidentiality and maintain professionalism. A Peer Mentor can also provide information on other campus services and resources when the mentee is seeking additional forms of support.  
Introduction to Mental Health Peer Mentoring video
Aspyn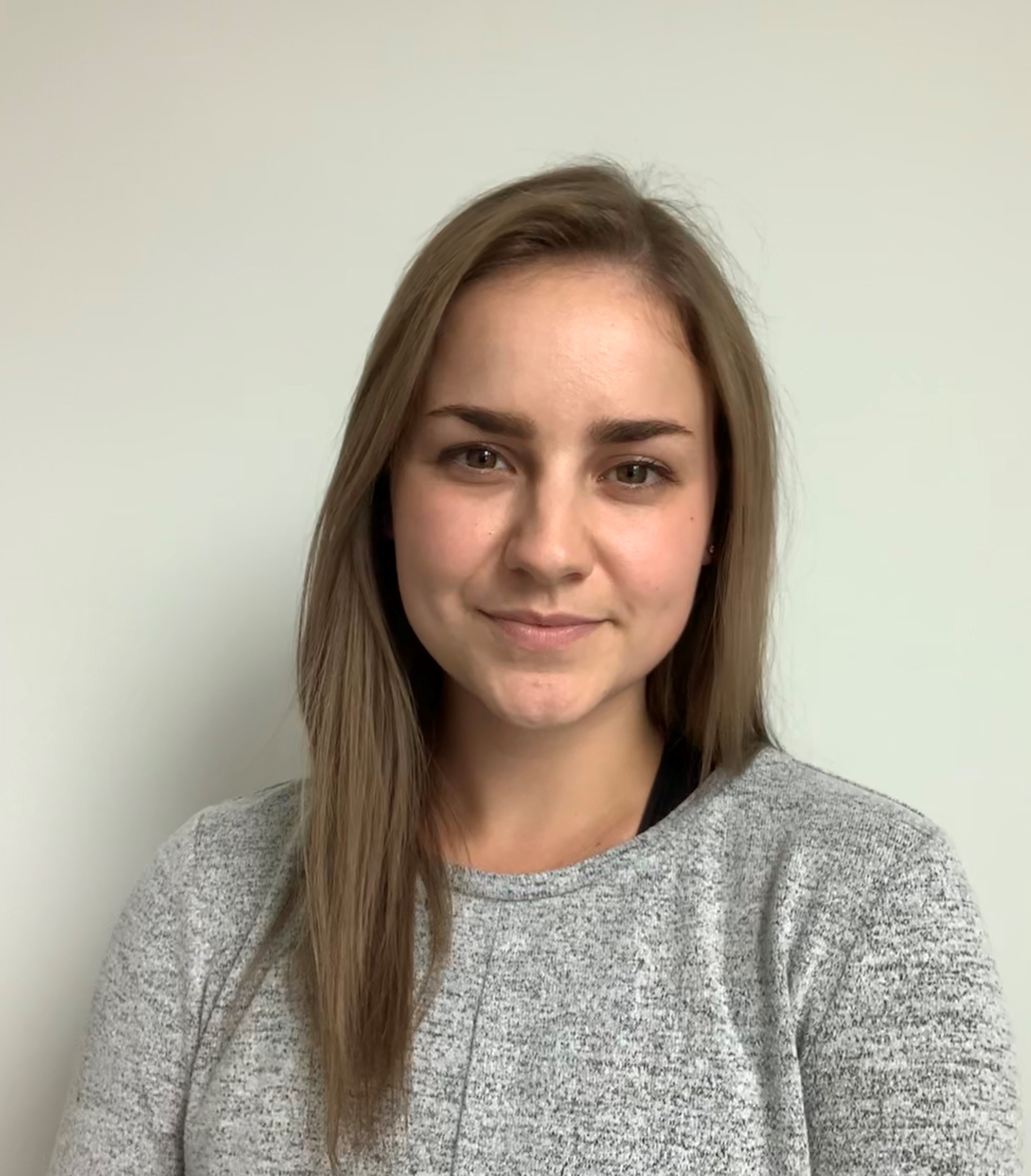 Aspyn is a fifth-year undergraduate student double majoring in Forensic Psychology and Criminology in the Faculty of Social Sciences and Humanities. Aspyn has aspirations of continuing her education in graduate school with the ultimate goal of becoming a clinical psychologist. Having struggled with mental illness in her past Aspyn has gained valuable knowledge and skills through her recovery journey and wishes to help assist others to receive the same care and understanding she did. Aspyn is excited to be joining the Student Mental Health Services team as a Peer Mentor in the hopes of helping to reduce the stigma surrounding mental health and mental illness and encourage students to reach out for help when and as they need it.
Hunter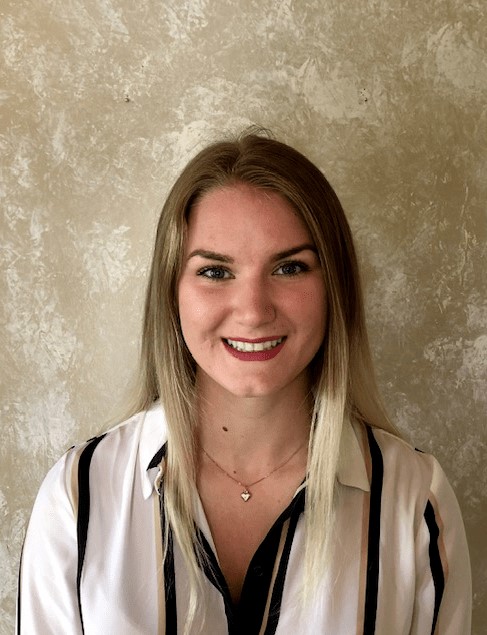 Hunter is a fourth year student in the Health Science program under the Human Health Specialization. She is delighted to be a part of the SMHS team and to be a peer-mentor amongst students, believes mental health is essential throughout all walks of life and can affect our health as a whole. Mental health is not a one-way street for most people as how we think, feel, and act differ amongst us. Her personal motto is "All that is gold does not glitter", meaning that not everything appears as it seems and that we all fight with our own personal struggles, regardless of our identity. She was interested in becoming a peer-mentor because she has had previous experiences with mental illness and would like to enlighten others as they are on their own mental health journey. In her free time, you can find her playing acoustic guitar, reading a good book, or strength training to ease her mind of daily stressors.
Michael

Michael is a second- year PhD student in Criminology. He completed his BA in Psychology at Bishop's University in Sherbrooke Quebec before attending Laurier University in Brantford for a Master's in Criminology. For his Master's he studied relationships between mental health patients and the police. Michael believes this is an important field to study because it can help reduce the stigma around mental health. He also believes that it's important to self-care and take the time needed to work on mental and physical health. His ways to self-care are the gym, playing and watching sports and also dropping everything and just relaxing. He also believes it is important to find your own way to self-care and utilize it not only for school, but also for life in general. Self-care becomes an important skill to have in the future. He is very excited to be a part of the Ontario Tech University's mental health team as a peer mentor as it allows me to help guide or just listen to students who want help. He knows how school can be a long and hard process and I understand how challenging it can be to juggle life and school at the same time.
Rebecca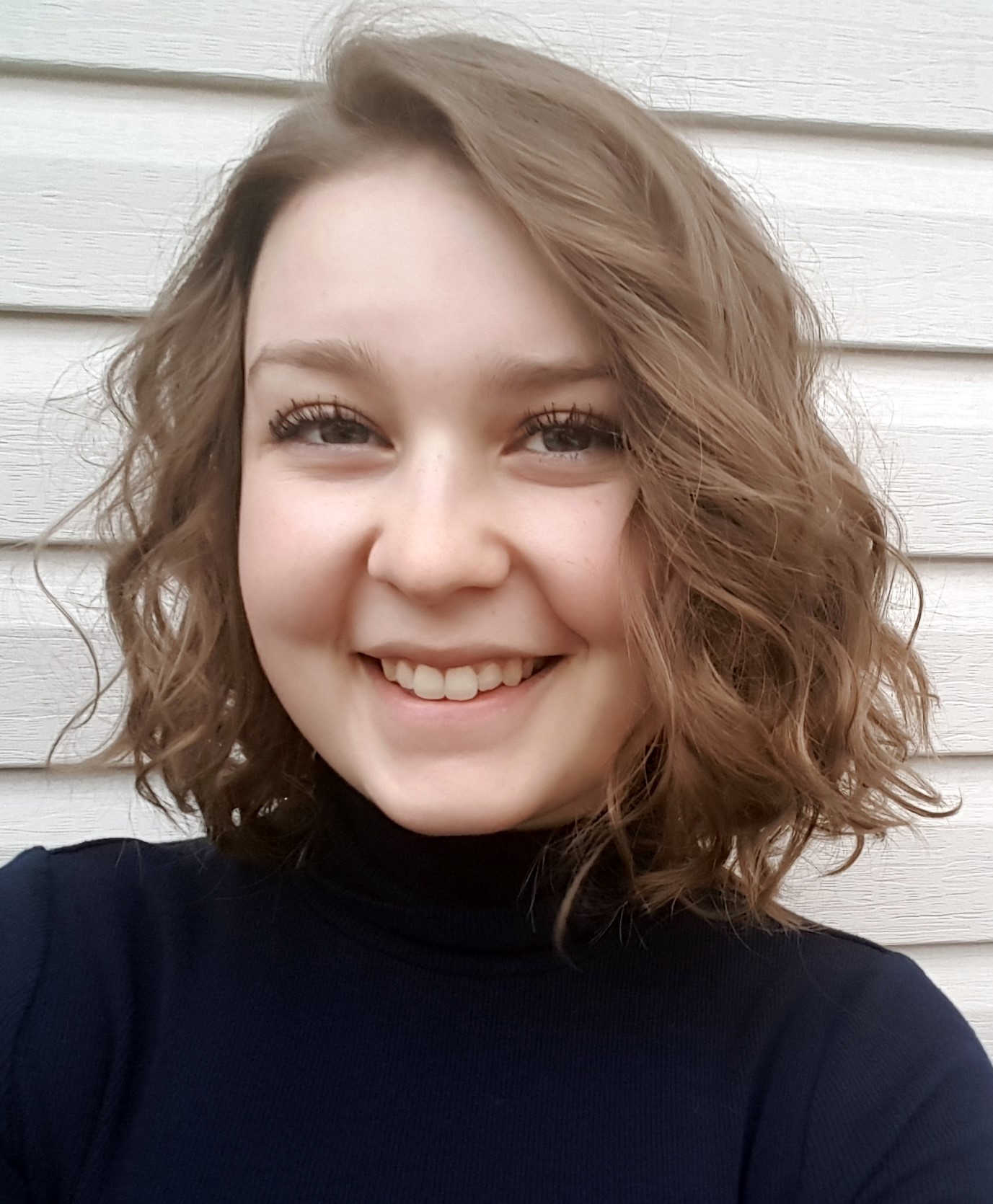 Rebecca is a second-year Master's student in the Forensic Psychology program in the Faculty of Social Sciences and Humanities.  Rebecca is someone who passionately believes that everyone should have the opportunity to access services to aid them in improving their mental health and wellness.  She believes this because she feels that working towards better health in any capacity, mental or physical, allows people to function at their fullest potential and lead a healthy and high-quality life.  She is very excited to be a part of the Ontario Tech University's mental health team as a peer mentor as it allows her to play an active role in helping students in this capacity.  She is someone who understands that prioritizing and actively working on your mental health can be challenging at times, so she encourages people to be kind and patient with themselves wherever they are on their mental health journey.
How it Works
Your mental health counsellor may refer you to a Mental Health Peer Mentor, so that you can receive support from one of your Ontario Tech peers.  
What to expect:
With your consent, a Student Wellness Coordinator or your Mental Health Counsellor will reach out to a Mental Health Peer Mentor and provide them with your contact information.

Your Mental Health Peer Mentor will email you to arrange a mutually convenient time to meet.

You will have a 50 minute initial meeting with your Mental Health Peer Mentor to review confidentiality, your goals and/or your support needs.

At your initial meeting, you and your Mental Health Peer Mentor will also decide how often you will meet.  Follow-up appointments can be booked with your Mentor in person or by emailing them. 

Similar to counselling, the length of time someone receives support from a Mental Health Peer Mentor will vary, depending on needs.
Mental Health Peer Mentors do not provide or replace counselling or therapy services, although they can provide information about these services.
Checking in for Your Appointment*:
*Mental Health Peer Mentors are currently meeting connecting with their mentees via Google Meet or telephone due to campus closures.  The information below applies to in-person appointments once our campuses re-open.
If you are meeting at the Downtown or North Campus locations, check in at the front desk when you arrive for any appointment. Your Peer Mentor will come get you from the waiting area. If you and yourMental Health Peer Mentor have chosen to meet in an alternate spot, this can be arranged prior to the meeting. 
You can discuss check in processes for any follow-up appointments with your Mental Health Peer Mentor directly.
Confidentiality
Peer Mentors are trained in confidentiality and will protect your privacy.
FAQs
I am interested in seeing a Peer Mentor, how do I sign up?
If you are interested in seeing a Peer Mentor, please make an appointment with our Student Wellness Coordinator or ask your Student Life Mental Health Counsellor for more details about this program.
If I am not registered with Student Mental Health Services or currently seeing a Mental Health Counsellor, can I still sign up?
If you are not registered but would like to see a Peer Mentor, you will have to make an intake appointment with a Student Life Mental Health Counsellor for a referral.
How do I book an intake appointment?
You can book an appointment through any of the following options:
How long will a Peer Mentor appointment take?
Peer Mentor sessions are up to 50 minutes in length. Depending on what you decide with your mentor, sessions are usually once a week.
Can I see my Peer Mentor long-term?
You can continue to see a Peer Mentor for as long as you are registered with Student Mental Health Services, and as long as there is an agreement between yourself (mentee) and the Mentor that continuing sessions are appropriate for your needs. If you require longer and/or more intensive care than Peer Mentors can provide, options for referrals to more appropriate campus or community resources will be discussed.
Will my parents be notified if I get involved with counselling services?

Your information is protected and confidential. Parents, friends, professors, administrators, and employers are not provided with any information regarding a student involved in peer mentoring.
What if I feel like I don't "click" or like my Peer Mentor?
You have a right to feel comfortable and safe in a Peer Mentor session. Please talk with your counsellor about your Peer Mentor if you don't feel that way. We encourage you to discuss feelings about your treatment directly with your counsellor, who can then change your appointments to a different Mentor to accommodate you.
Is there a cost to be seeing a Peer Mentor?
There are no fees for meeting with a Peer Mentor or a counsellor.
Am I able to bring a friend to my Peer Mentor sessions?
Yes, if you feel more comfortable with another person and that person attends voluntarily. However, these sessions are designed for the specific mentee only. If your friend is interested in seeing a Peer Mentor, please let them know to ask their Student Life Mental Health Counsellor for more details.
How long will I have to wait for Peer Mentor appointment?
It depends on your availability, our availability, and an assessment of your needs. Your counsellor will be able to give you more details about the availability of the Peer Mentors.
Would I benefit from Peer Mentor sessions?
Everybody can benefit from having a Peer Mentor. Peer Mentors are there to listen and share experiences with mentees in order to help build connections, share experiences without judgment, practice new skills, and to help you fully benefit from your university experiences. Some examples of reasons to meet with a Peer Mentor include loneliness, challenges with self-esteem, stress, difficulties with social situations, seeking a listening ear, and being able to talk about concerns that you would like to keep confidential.
What if I need to talk, but my Peer Mentor and/or counsellor are not available?
Good2Talk is a free, confidential helpline providing professional counselling and information and referrals for mental health, addictions and well-being to post-secondary students in Ontario, 24/7/365. Students can reach Good2Talk by calling 1-866-925-5454 or by dialling 2-1-1 and asking to be connected to Good2Talk. If you are experiencing an emergency or mental health crisis, please call 911.
Togetherall
 and 
7 Cups
 are two free online resources that students can access as well.